Veteran Actress And Grandma, Patience Ozokwo, Shares Why Her Marriage Is The Only Regret She Has In Life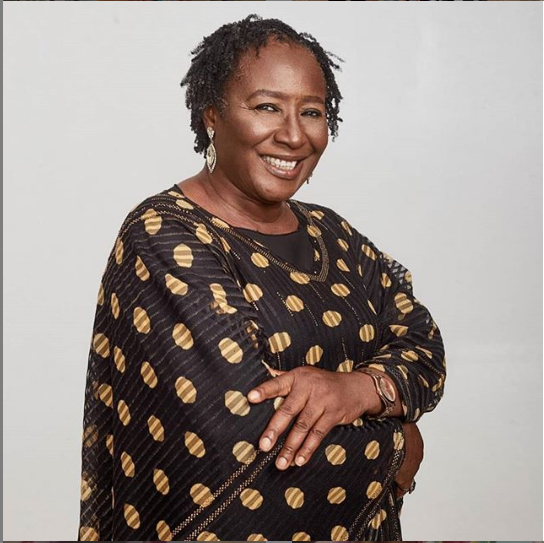 Veteran Nollywood actress and grandma Patience Ozokwo, 60, has brought nothing but joy to Nigerian homes with her prowess at her acting craft. Typecast as the wicked mother-in-law by Nollywood movie producers, Patience discharged her acting duties causing us to marvel at her antics that brought make-believe to near truth.
READ ALSO: Grandmother Again! Patience Ozokwo Welcomes 16th Grandchild
In a new interview with Punchng, Patience who recently became a grand-mum for the 16th time reflected on her life, growing up, forced marriage, passion for her craft and finally her one regret in life.
Responding to  question about her early marriage at only 19 years of age to her much older husband during the interview, the mum-of-four said the decision was not in her hands at the time, and that she did her parent's bidding because it was not a practice to question your parents choice at the time.
She said:
"No, I wasn't betrothed to him, but my mother was a kind of woman that always liked to punish any child that misbehaved publicly. You know all those Christian mothers that would be in the disciplinary section to punish children.

So, she didn't want her child to come out of secondary school and not get married because she was afraid you could bring her to where she had been punishing people. So she insisted I must get married. I said okay but I had a suitor.

But she said no. I didn't know what to do because I had put all my eggs in one basket; he was in the University of Nigeria, Nsukka.

I was waiting to go to school so that I would marry him but my mother wouldn't wait. So I had to obey her. There was a big fight but in our days, you would not be the one to say I will marry this person; it was your parents that would have the final say in your marriage, so I had to give up."
READ ALSO: WATCH: Actress Patience Ozokwor Opens Up about How her Parents Forced her into Marriage at Age 19
It is not the first time the Enugu State born veteran is speaking about being married off by her parents against her will, while she holds no grudges against them, she believes she missed out on love as a result. A few years into the marriage however, Patience recounts that her husband took seriously ill and eventually passed away.
On whether she considered remarrying afterwards, the actress said she gave it thought but her children did not want it and so she let go and focused on them.
"Yes. There was a time I wanted to remarry but my children said no. They are all grown now. They said if they were young, they wouldn't have objected.

Now that they are grown, they say they will be my husband and they have been trying. The only thing they don't do is go to bed with me (laughs). They said that their friends would laugh at them that their mother abandoned them, but I didn't see it that way.

It really brought problems. I wanted to remarry but my sister and other relations came and said that I should concede to them and I accepted but with the condition that they would also listen to me anytime I tell them to stop being friends with any of their friends that I don't like and they agreed. So we have been managing one another."
READ ALSO: Actress Shan George Talks About Her Early Marriage, Divorce & More
She talks about her forced marriage ever so lightly but mentions it all the same whenever she gets the chance, it is little surprise that the vivacious grandma named not having married her choice as the only regret of her amazing life story.
Read her response to the interviewer's query on whether she has any regrets in life;
The only regret I have in life is that I wasn't allowed to marry the man of my choice. That is it but I was able to cope.

I had suitors, I was going to choose one among them but my parents said that I would marry their choice.

If they had allowed me, I would have loved to make my choice.