Is Your Baby Allergic To Cow Milk? Try Camel-Based Infant Formula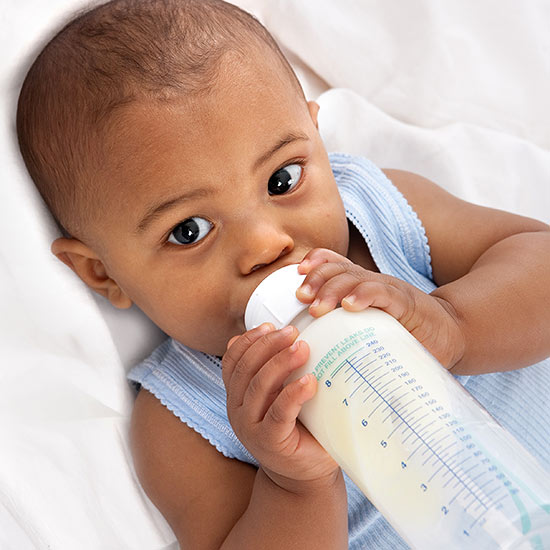 Good news for mums who are unable to breastfeed or whose infants are allergic to cow's milk baby formula. They now have an alternative — camel-based baby formula.
A United Arab Emirates-based company has unveiled what it calls the world's first camel-based baby formula, an instant powder mix aimed mainly at infants allergic to cow's milk. The Emirates Industry for Camel Milk & Products, or "Camelicious," unveiled the product at Gulfood 2018, an international food and beverage trade event which held from February 18 to 22 in Dubai.
READ ALSO: Your Top 5 Baby Formula Questions Answered
The milk, which it says is suitable for children ages one to three, primarily targets infants allergic to cow's milk. Camel milk, for centuries, was a staple for Bedouin peoples across the Gulf, who continue to include the vitamin-rich milk in their modern-day diets.
Both camel milk and meat have gained popularity as a delicatessen in the Gulf in recent years, with camel chocolates, camel carpaccio, camel burgers and now camel baby formula making their way into restaurants and kitchens.
The company calls its latest product;
"the world's first instant baby milk processed from camel milk."
According to best-selling nutrition educator and mother-of-three, Sarah Pope, camel milk is a wonderful option for making homemade baby formula. On her website, the bestselling author listed a number of other benefits for making homemade formula with camel milk:
Camel milk is high in GABA, a calming amino acid. As a result, you might notice baby more readily naps after a bottle of camel milk formula!
Camel milk contains over 200 different proteins. This unique profile is different from cow or goat milk. As a result, this particular dairy milk is more easily tolerated for some who might otherwise exhibit an allergy to milk from hoofed animals.
READ ALSO: 7 Nigerian Local Foods To Boost Your Milk Supply
"Camel milk represents an integral part of the Arabic and Islamic culture in general and the UAE culture and heritage in particular. This milk genuinely complements the UAE values and traditions that are handed down from one generation to another."
said Camelicious general manager, Saeed Juma Bin Subaih.
Sarah makes a list of ingredients and recipe for homemade camel-based infant formula for mums who wish to make theirs, check here.