'She was happily waiting to be a mom'- Nigerian Woman Grieves After Her Sister Died While Giving Birth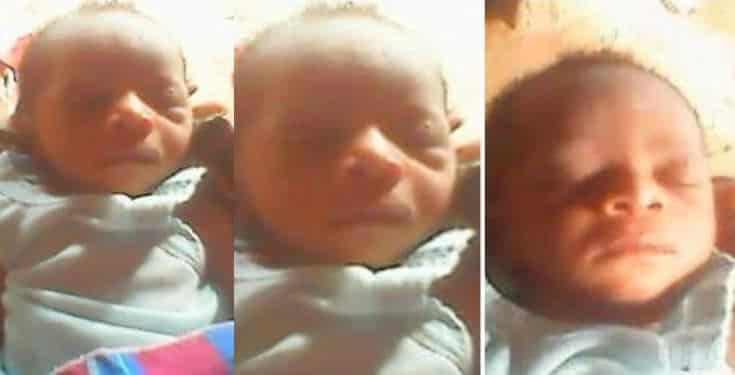 The death or loss of loved ones or siblings can be very devastating. A Nigerian woman is completely heartbroken following the sudden death of her sister, who passed away while giving birth.
The grieving woman, Tonia Anyingor who took to Facebook to express how completely heartbroken she is said her sister was happily waiting to a mother before death snatched her away.
Read her post on Facebook below…
"I can't hold my tears!!! Oh death, you are a bastard. You have no respect for dreams or age. You took my sister away when I least expected. She was pregnant with this innocent baby. Happily waiting to be a mother. She even went to market and got some things for her child.

Only for you to take her away at the point of delivery, without even giving her a chance to carry the baby on her laps. This baby boy is left alone without a mother to breastfeed him. Who will give him all the care and support that he needs, his poor old grandma? Aaaar!! Eby, my heart is broken because of you. Rip."
READ ALSO: DEEP: Parents Share Bitter Experiences About The Pain & Grief Of Losing Their Child(ren)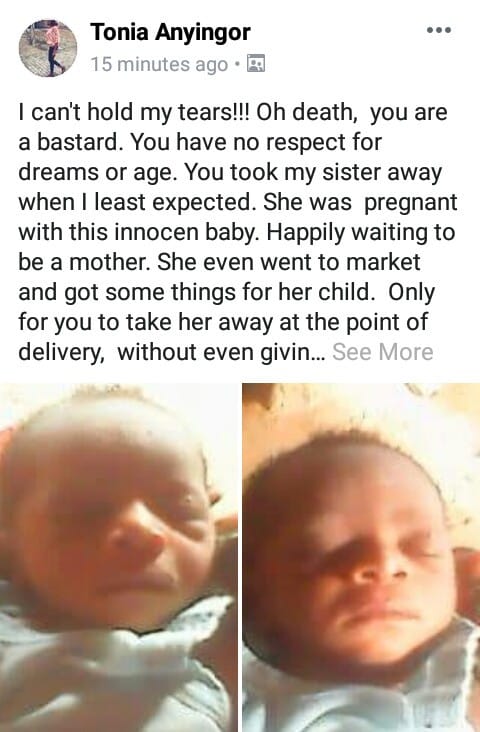 This is a Big loss. May her soul rest in peace!