See The Question 5-Year-Old New Zealand Terror Attack Victim, Alen Alsati, Asked Prince William
The Duke of Cambridge, Prince William, was in New Zealand on a two-day solo visit, when he paid a hospital visit to a 5-year-old victim, Alen Alsati, of the Christchurch mosque massacre and they shared a very touching moment.
Prince William attended an Anzac Day ceremony in Auckland earlier in the day before he made his way to Starship Children's Hospital in Auckland. In the hospital, he met Alen,who is recovering after she was critically injured in the deadly attack on two of Christchurch's mosques last month, which killed 50 people.
READ ALSO: Disturbing Photo Of A Young Boy Covered In Blood After Airstrike In Syria Goes Viral
Alsati, woke from a coma earlier this week after the attack which happened in March. Lying in a hospital bed with the Prince sitting by her side, Alen asked the royal:
"Do you have a daughter?"
And William replied:
"Yes, she's called Charlotte."
Alen asked again:
"What's her name?"
And William replied:
" She's called Charlotte. She's about the same age as you."
READ ALSO: Brad Pitt & Angelina Jolie Reportedly Set To Adopt Young Boy From Syria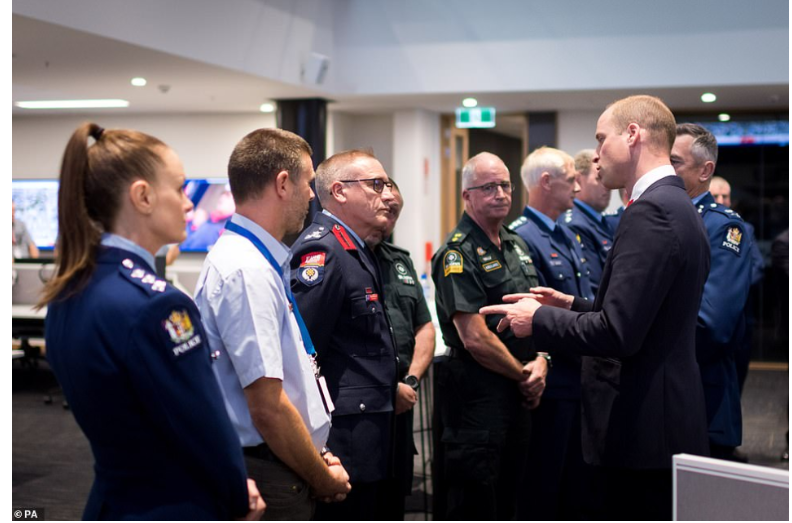 Speaking at the city's Justice and Emergency Services Precinct, which acted as a base of operations for much of the emergency work after the terror attack, he thanked first responders and told them they "did an incredible job on a very bad day".
The Duke's encounter with the 5-year-old has now gone viral. Watch the cute video as shared by the official Twitter handle of the Kesington Royal Palace below.
https://twitter.com/KensingtonRoyal/status/1121312894354907138