'The white men taught us about subjugating women'- Singer, Seun Kuti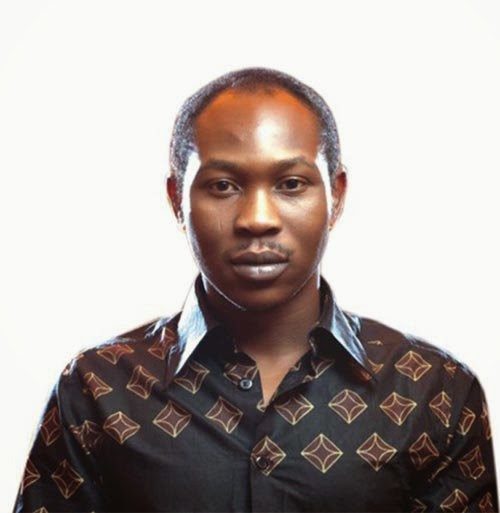 "A woman's place is in the kitchen", this notion has been expressed in a variety of forms by numerous people over the ages, most of them, men of course.
The youngest son of legendary afro-beat pioneer, Fela Anikulapo Kuti, Oluseun Kuti has taken to social media to talk about the same topic.
According to Seun who was visibly angry in an interview he granted, a 'woman's place is in the kitchen' is an European proverb which has no equivalence in African language. Seun also condemned foreigners and feminist who think African men are in the habit of subjugating women.
The 36-year-old singer further revealed that the culture of subjugating women was brought to Africa by the white men. In his words, African men never subjugated women until the white men 'came to teach us'.
Citing an example, the dad-of-one stated that when the white men brought their missionary schools, they had to separate boys and girls and were taught different things.
He also debunked claims that the westerners brought the civilization that ended some barbarism in Africa. According to the Grammy Award nominated singer, the westerners also had their own barbarism which existed during the inquisition when many young girls and women were killed on accusation of being witches.
READ ALSO: How Fela Anikulapo Kuti Married 27 Women on The Same Day… See Rare Photos From The Ceremony
"They say we hate our women without any historical backing. A woman's place is in the kitchen, this is an European proverb. No language has the equivalent.

We didn't know about subjugating women in Africa until the white men came to teach us. Even when they brought their missionary schools to Africa, they have to separate the schools from boys and girls and what you can learn in a boys' school is different from girls'.

We, Africans don't know about subjugation of anybody. If you are too bad for society, they will chase you away. That's why we didn't have prisons in Africa.

They will be talking about how Mary Slessor stopped the killings of twins while they were burning young girls in England, in her own country, at the same time, in the inquisition, as witches, young girls of 5 and 6, by the thousands were being burned all over Europe."
READ ALSO: "My Wife Belongs To My Kitchen": Nigerians React To President Buhari Demeaning Statement About His Wife
Few days ago, he slammed the elites over the killings in Zamfara. He wrote on Instagram;
"What do you call a parasite with millions and millions of dollars? A Nigerian elite. The country just continues to live through collective trauma and live in a collective post traumatic space and we all have to drink and dance everyday and get high to mask this real psychological attacks that enforces the indoctrination that we don't matter.

You can pray for Zamfara but until we are ready to do something about it, it won't change. Do something about Zamfara, don't just pray