'Fetal Heartbeat Bill: Actress/Mom, Busy Philipps Shares Her Abortion Story At Age 15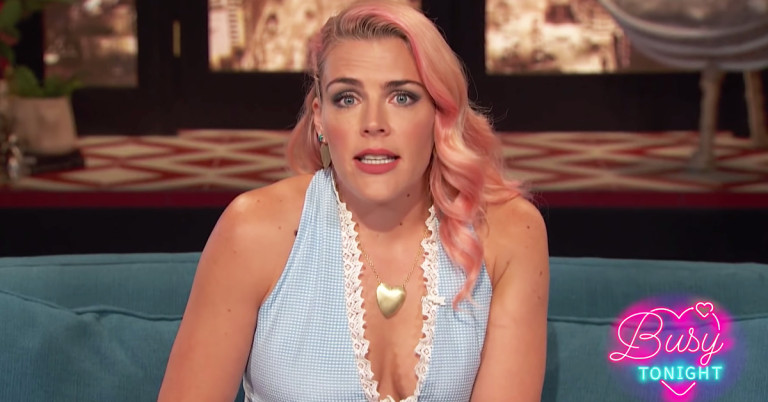 American show host, writer, producer, and director, Busy Philipps has shared her own abortion story, making a statement about the new bill that was just signed into law in Georgia, which bans all abortions after six weeks.
On Tuesday, Georgia Governor, Brian Kemp signed the most extreme abortion ban nationwide. The measure is a "fetal heartbeat bill," known as HB 481, that would ban abortion after six weeks into pregnancy, which is when a heartbeat is sometimes detected in an embryo, but before many women even know that they're pregnant (read here).
Philipps brought her own life to the forefront to humanize the issue and get her point across, revealing Tuesday night on her show that she had an abortion at a tender age.
At the beginning of her late night show, Busy Tonight, the 39-year-old sat down on her couch and opened up about how she got an abortion when she was 15, and how that shaped her feelings about women's rights, reproductive rights, and the simple health and safety of women and girls. She said:
"I have a thing that I would like to say. I hope that whatever it is that you believe personally that maybe you'll be open to hearing what I'm saying.

"I know that people feel very strongly about abortion, but let me just say this. Women and their doctors are in the best position to make informed decisions about what is best for them. Nobody else. Nobody."
READ ALSO: SHOCKING: New Act in American State Could Allow Rapists to Sue Victims who Want an Abortion
The audience responded warmly as she went on to speak about the bill itself.
"Here is the reality. No bill that criminalizes abortion will stop anyone from making this incredibly personal choice, but these laws will put more women at risk.

Every woman deserves compassion and care, not judgment and interference when it comes to their own bodies. The statistic is that one in four women will have an abortion before age 45.

That statistic sometimes surprises people, and maybe you're sitting there thinking, 'I don't know a woman who would have an abortion.'"
At this point, Philipps was visibly emotional. She added:
"Well, you know me. I had an abortion when I was 15 years old and I'm telling you this because I'm genuinely really scared for women and girls all over the country. That's what being a f—ing woman is. Having a regular Tuesday and then suddenly being reminded that people are trying to police your body. And then you just have to go back to work."
READ ALSO: Abort or Keep? 17 Year Old Pregnant Teen Who Was Raped by Robbers Wants an Abortion | Read This Story & Join the Discussion
Philipps also wrote about the statement she made on her show on Instagram, along with posting the video. She wrote:
"Yesterday, the governor of Georgia signed a bill effectively banning abortion in that state. Georgia is the 6th state to pass such a bill and there are 11 states where similar legislation is pending.

I get why people feel strongly about abortion (I really do-read my book), BUT I also know that women and their doctors are in the best position to make informed decisions about what is best for them. Nobody else.

I spoke about my abortion last night on my show because I won't be silent while women's rights are stripped away."
Her fans were extremely supportive of her statement, giving her props and sharing their own stories.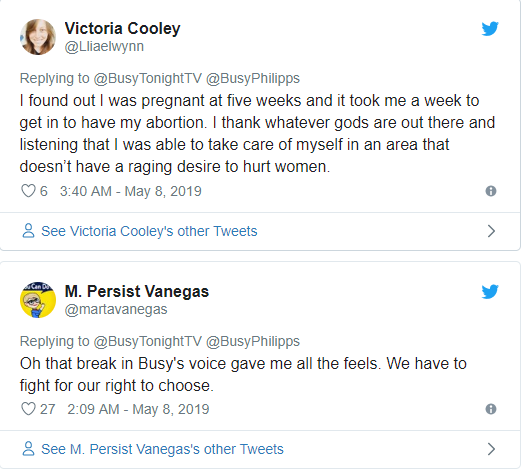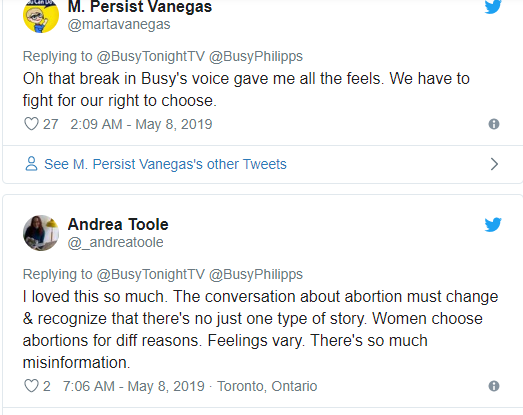 The new Georgia abortion law makes it illegal for medical professionals to perform abortions beyond six weeks, or when the fetal heartbeat can be detected.
Because many women don't know they're even pregnant that early, and many more can't get medical appointments that quickly, the so-called "heartbeat law" is effectively a statewide ban on abortions.
The Georgia law follows several new state laws in places like Mississippi and Ohio. The ACLU has vowed to challenge the laws in court.