Davido's 2nd Baby Mama, Amanda Reflects On Her Journey As She Bags BSc: 'This is only the beginning'
https://www.instagram.com/p/BxPgkfHglgq/
It is always a pleasure to share inspirational stories of single mothers making great strides in the academia.
Amanda, the mother of music star, Davido's second child, has expressed how happy she is about graduating with a BSc from a US university. Amanda graduated from Georgia State University on Wednesday, May 8, 2019.
While celebrating her latest achievement, the elated single mother-of-one took to social media to share beautiful pictures from the graduation which she captioned with quotes expressing how life struggles motivated her to excel.
In her reflective post, Amanda said she had to halt school because of her daughter, Hailey Veronica Adeleke, who turned two yesterday, adding that people thought she wouldn't achieve her dreams because she had a child. But that same child, according to Amanda served as her motivation. She finally made it out of college with a BSC in Political science.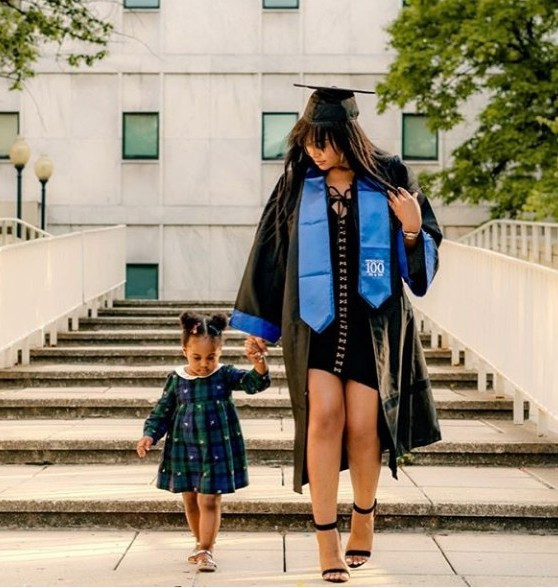 READ ALSO: Remarkable Story Of A 24-Year-Old Single Mom, Briana Williams Who Beat All Odds To Graduate From Harvard Law School Is Inspiring
She wrote:
"Beautiful. Black. Educated May 8th 2019 will be a day that I will forever remember, I officially graduated college with my bachelors degree in political science.

It has been a long journey, I took a few breaks, people doubted me, or they thought because you have a kid you will not finish school.

Little did they know that my kid gave me a source of motivation to be the best woman I can ever be, I have to pave the way and set the example for my daughter and my siblings. I am not where I want to be yet, but I'm sure not where I used to be!

This is only the beginning… there is always light at the end of the tunnel, keep faith. Everything God does in our lives is well done. Period.#gsu19#georgiastateuniversity #therealGSU#bachelors #politicalscience#internationalaffairs #classof2019#collegegrad."
READ ALSO: Check Out Pictures from Davido & his 2nd Babymama Amanda's Lavish Baby Shower in Atlanta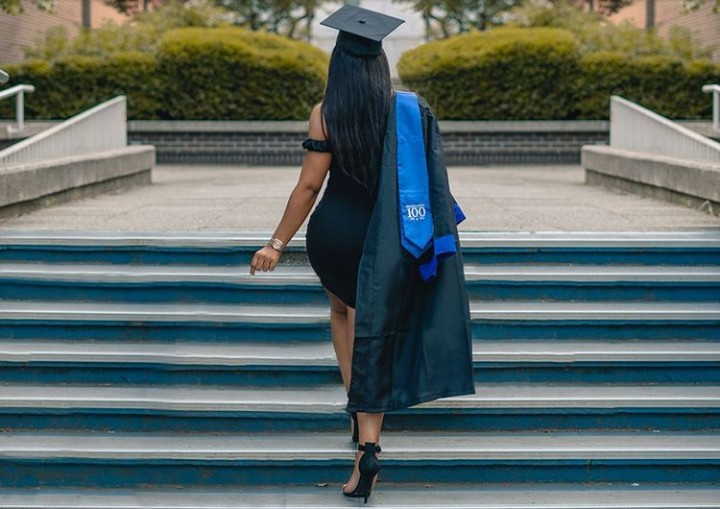 Photo credit: Instagram/ Laplubelle