Reddit Co-Founder, Alexis Ohanian Hailed After Revealing Steps He Took To Care For His Daughter's Kinky Hair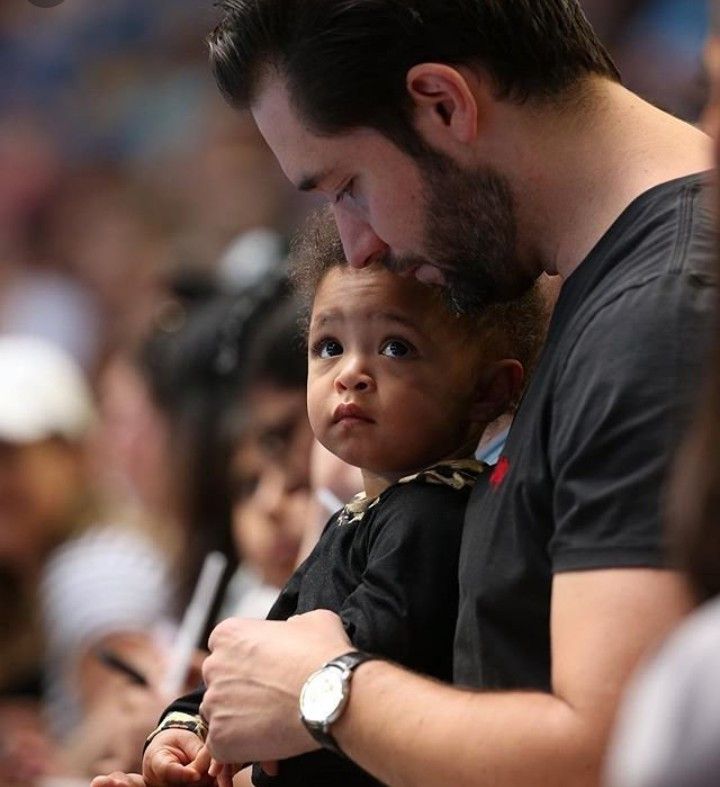 Web users are praising Reddit co-founder, Alexis Ohanian Sr. after he revealed the steps he is taking to learn about caring for his mixed race daughter's kinky hair. Alexis shares 1-year-old Olympia Alexis Ohanian with tennis champion Serena Williams.
Caring for the hair of a Black or mixed race child is obviously very different from caring for hair Asian or Caucasian hair, but Alexis isn't letting that discourage him from his daddy duties and appears to be keen instead to learn about nappy hair.
The dutiful dad revealed in a Twitter post that he applied to four natural hair groups on Facebook so he can learn to care for his daughter's hair
READ ALSO: Serena Williams' Husband, Alexis Ohanian Prices His Family Above All Else In His 10 Year Challenge Post
He took to Twitter to write:
Just applied to join 4 private Natural Hair Facebook groups. I hope they don't auto-reject my application when they see my profile photo

I told them it was to keep getting better at doing my daughter's hair.
Twitter users have expressed hopes that he will be allowed into the group while some have promised to teach him hair tips if he isn't allowed in.