Nine Women Narrate The Disheartening Story Of Domestic Abuse Endured During Their Unwanted Pregnancies
An overwhelming number of victims of domestic abuse are female. Pregnancy does not protect against this phenomenon, which may have adverse health outcomes for both the mother and the newborn. We are shocked by the stories of these pregnant women who revealed the extent of violence by their abusive partners all in a bid to abort their unwanted pregnancies. Nine women shared their stories on twitter, detailing the physical and emotional abuse they suffered.
Read the tweets below…
The Other Heather (@pinklady_ktown)
When I told my partner I was pregnant, he took me to the woods and beat me. He said "Kill it or I will kill you next time" He left me there to walk home. I knew he was telling the truth. I had an abortion a few weeks later. You have no clue what women go through.

I was not celebrating the joy of this pregnancy either. This was not my first beating. I did not tell this because I regret having an abortion. I told this because people have no fucking clue what goes on behind closed doors.
Bomboma Jackie (@JackieBomboma1)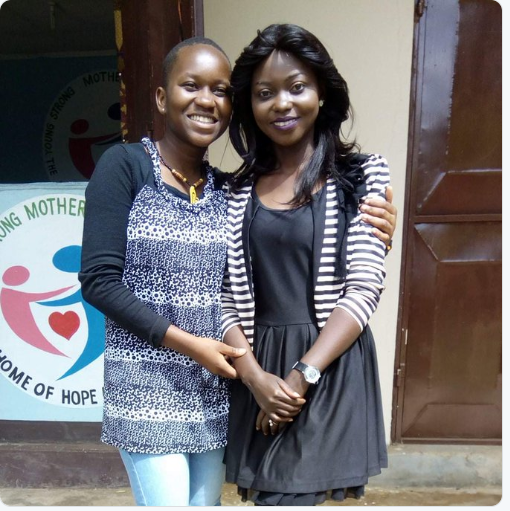 READ ALSO: Why Husband Forced Wife to Undergo 4 Abortions in One Year Will Break Your Heart
I was 15 when I got pregnant, the man responsible denied and I was kicked out of home, live with shame, guiltless and fear. I had no family, social or government support. All on my own. I went through a tough life but today am happy with my daughter true women face a lot.

My husband at the time dragged me out into the hall while I was naked at 8 months pregnant and locked me out of the apartment. This is the first time I've ever spoken about it. #Metoo

In Kenya there is this girl who faced the same as me @YoungMothersAF please check with her. We have been working together, advising each other and encouraging each other. Am sure she can support. Its true, teenage mothers discrimination increase many other crisis

Many of you are asking how I made it. After giving birth I became a maid. Then I got support to join secondary sch. Is when I obtain a desire to start @ysmf_morogoro to support other teenage mothers. @YALIRLCEA transformed me to a great leader I am today.
SEE ALSO: ICONOLA Boss, Olamide Agunloye Opens Up On Her Heartbreaking Domestic Violence With Ex Husband, Dare Ajayi (Ibidun Ajayi-Ighodalo's Brother)
Blaire Oellig (@BKOellig)
My ex yelled at me in a Red Lobster for falling over in pain when I was pregnant. He said I was embarrassing him & to get up. Found out later I had miscarried & he said good, I was getting fat anyway. So sorry you were treated that way but I'm glad you're safe now. ????❤️
Elsie @ElsieSmallman
I'm so sorry you had to endure that. ???? I had an abortion after my ex beat me, locked me in his flat and told me he was going to "stab it out of me", even though he 'desperately wanted a baby' and purposefully got me pregnant without my consent. Nothing about abortion is easy.
Elizabeth Ervin (@Crazygirlblogg) 
I had a man walk me through his property to inform me they would never find my body if I didn't have an abortion. I knew he meant it too. Wow. Thank you for sharing. I'm so sorry that happened to you.

The man who walked me through his property had never been violent with me. He never demonstrated violence until that day. But hey, thanks for playing.
SEE ALSO: Remarkable Stories Of Moms-in-law Who Put Their Daughters-In-Law First In The Face Of Domestic Violence
Nobody (@randombiker64) 
My stepdad threw my mom across the living room and she lost my little sister the next day and we were told that he would kill us both if we said anything. We believed him. My mother took it to her grave. He molested me,and beat me. Some of us do know. I found peace with my wife.
PurpleRuby8  ???????????? (@PurpleRuby8) 
So sorry you have been through this. A very similar thing happened to me when I was 16, I did miscarry and couldn't have children due to this beast x
I remember when i miscarried last year my ex was mad that i didn't want to go to a bar that night. also proceeded to spend the next two weeks not speaking to me and then cheated on me. told me i'd have to lose at least 10 pounds to get him back. The invalidation from him alone was traumatizing. the whole experience made me see that someone doesn't have to put their hands on you to damage you.
Not nearly as awful but I went into pre-term labor at 6 1/2 mo after my ex made me walk for two hours – he kept walking way in front of me, never looking back – then the next day made me haul boxes up flights of stairs moving into our new place. 17 years later, I got pregnant by him again. I left him.
READ ALSO: Motivational Speaker, Rhoda Olajumoke on How to Curb Domestic Violence
When I told my partner I was pregnant, he took me the woods and beat me. He said "Kill it or I will kill you next time" He left me there to walk home.
I knew he was telling the truth.
I had an abortion a few weeks later.

You have no clue what women go through.

— The Other Heather (@pinklady_ktown) March 24, 2019
https://twitter.com/NovaChanel/status/1110994565782216704?ref_src=twsrc%5Etfw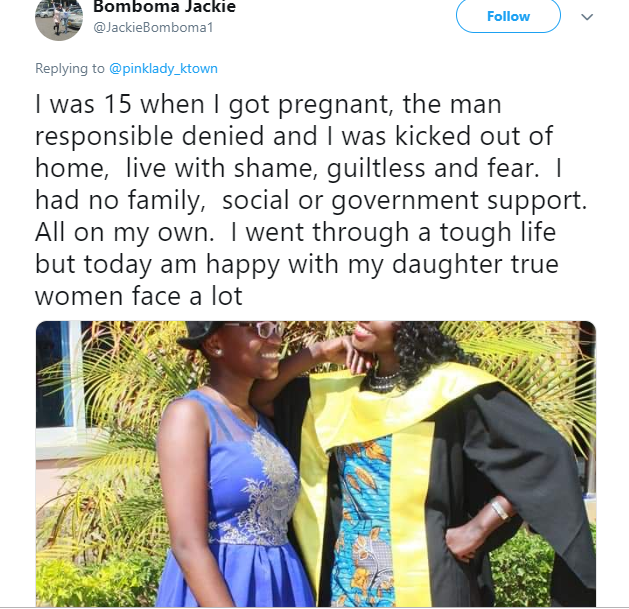 My ex yelled at me in a Red Lobster for falling over in pain when I was pregnant. He said I was embarrassing him & to get up. Found out later I had miscarried & he said good, I was getting fat anyway. So sorry you were treated that way but I'm glad you're safe now. ?❤️

— Education Breeds Peace (@WebMasterBK) March 26, 2019