'I gave up my food to other children' –Dr. Oby Ezekwesili Shares Touching Story Of Her Experience During The Biafra Civil War 
It's been 52 years since the Biafra was declared a republic, leading to the Nigerian Civil War, also known as the Biafra War, and many Nigerians all over the world took to social media to remember their history, named the Biafra Remembrance Day.
Sharing through the hashtag #BiafraRemembranceDay since May 30, many Nigerians are honouring the lives lost, telling stories and recognising the effect of a people's history on their present. It was reported that during the war, children were starved, some even died, women were raped and killed.
People are asking that Biafra be kept in the consciousness of Nigerians, and that those gone are never forgotten.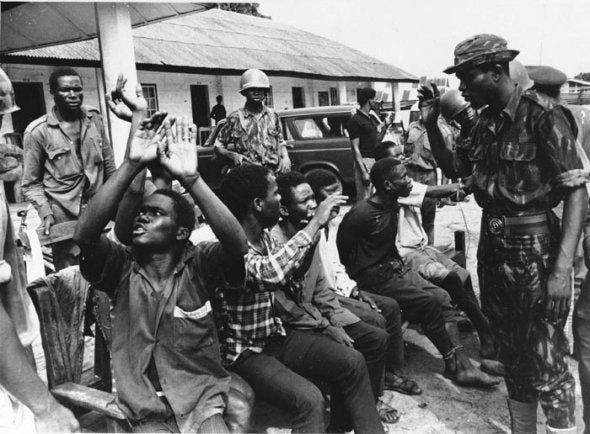 A former presidential candidate and minister of education, Oby Ezekwesili also took to the platform to share her own experience of the war which started in July 1967 and ended in 1970.
According to the former vice president of the World Bank, she was four years when the war that claimed the lives of over 3 million Igbos began.
The now 56-year-old mom and grandma also recounts how she learned empathy from the war and how she had to give up her food for other children because she was healthier. Taking to Twitter recently, the former minister tells of how the war, has had a lasting effect on her and her generation.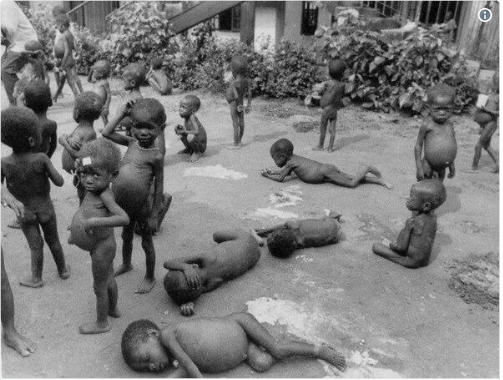 Read her twitter narration below:
SEE ALSO: "Build up your inner strength on lasting values"- Oby Ezekwesili's Message on Self-Validation is a Must Read!
"Born April 1963, I was 4 when the civil war started in July 1967. From that age too when I turned 7 at the end of the war in 1970, my childhood and that of many of my generation who survived deprivation, diseases, and killings were overtaken by adulthood.

The experience of 4 years old Me over the 3 years of the civil war and how we went from being children to adults overnight helped shape me to the core. I learned Empathy. As in, I really lived on Empathy. For example, giving up food for other children because I was healthier.

Mbanu. The experience! Haaa. The War had such a lasting effect on me and our generation but in different ways, depending on which Lesson your parents stressed.

Mine told us we must because of what we went through always empathize with people that remind us of our tragedy.

Our country has gone through different versions of Tragedies that we leave the victims alone to walk themselves through. East. West. North. South. We have scars and carcasses of the effects of Tragedies we all simply refused to acknowledge for one another. It is toxic. Toxic.

Someday, we all shall find for ourselves, Leaders that are not afraid to have us all: cry out our pains, discus our hurts and offenses, acknowledge our differences, agree our Common Values, negotiate our common Vision and Identify our Strengths, Weaknesses, Opportunities, and Threats."
READ ALSO: Uchechi Okwu-Kanu, Wife of IPOB Leader, Nnamdi Kanu, Almost Lost Pregnancy Over Her Husband's Detention
Check out other Nigerians tweets below:
My mum was 4 when the war started, she remembers when they fled their home town in isi ala Ngwa when the Nigerian army pushed further inside the heart land, her father was caught by some of the front line troops
An ibiobio soldier in the Nigerian army wanted to execute him, he cried and begged, said he believed in a united Nigeria, fortunately an hausa officer decided to set him free. She told me this story, I will also tell my kids #Ozoemena.
Another wrote:
Today is the 52nd anniversary of a very dark day in Nigeria's history. We must talk about Biafra in order to pave way for a better Nigeria, we must console the Ndi Igbos that lost everything, for their children starved to death and their women raped #BiafraRemembranceDay
My grandma never ceases to tell me the devastating story of how she and my grandpa survived the war and how my mum was a #survivor and took care of her siblings during the #Biafra civil #War. #Ozoemena #Ozoemezina #neveragain #NigeriaMourns #notjustnumbers #BiafraRemembranceDay
For all the children who starved, women who were raped, men who bravely stood for what they believe in and all those who died in the Biafran Genocide, today we remember you because your sacrifices can never be forgotten. #BiafraHeroesDay2019 #BiafraRemembranceDay
Born April 1963 I was 4 when the civil war started in July 1967. From that age to when I turned 7 at the end of the war in 1970, my childhood and that of many of my generation who survived deprivation, diseases and killings was overtaken by adulthood. #BiafraRemembranceDay

— Oby Ezekwesili (@obyezeks) May 30, 2019