Comedienne, Abidemi Hope Laments The Pain & Depression That Have Accompanied The Loss Of Her Daughter: 'I thought I was strong enough to pray myself out of this pain'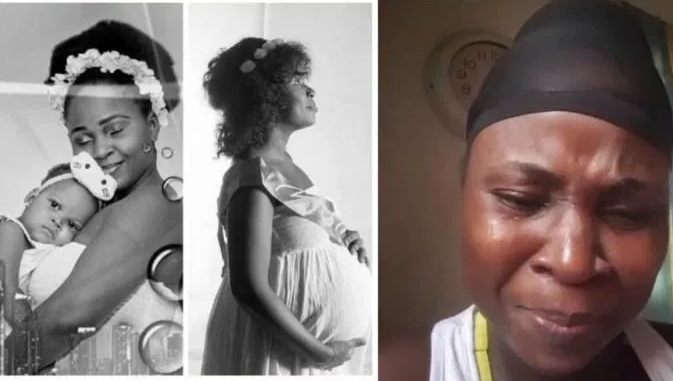 https://www.instagram.com/p/ByIMW58lQrd/
https://www.instagram.com/p/ByIFpNslbrs/
https://www.instagram.com/p/ByKVG5ml_6Z/
The death or loss of a child can be called the ultimate tragedy. Nothing can be more devastating. A child's death robs the parents, especially the mom, guardians of the ability to carry out their parenting role as they have imagined it, as it is "supposed" to be. So is the case of this young mom, Abidemi Hope Nathaniel.
The Instagram Yoruba comedienne is still mourning the death of her little daughter who passed away a few months ago. The funny actress, who disclosed that she lost her bundle of joy 3 months ago has taken to Instagram to lament the pain and depression that have accompanied her loss.
Reverend Sista as popularly called on Instagram shared series of grieving posts, recalling how life has been awful without her daughter. She also recounted how she was in total anguish on children's day.
In one of the posts, the grief-stricken mom broke down in tears saying it's hard to overcome the loss of a child and it's been really tough for her to get over her pain.
Mrs Nathaniel posted side by side photos of her being pregnant and carrying her baby girl while she was alive with the caption: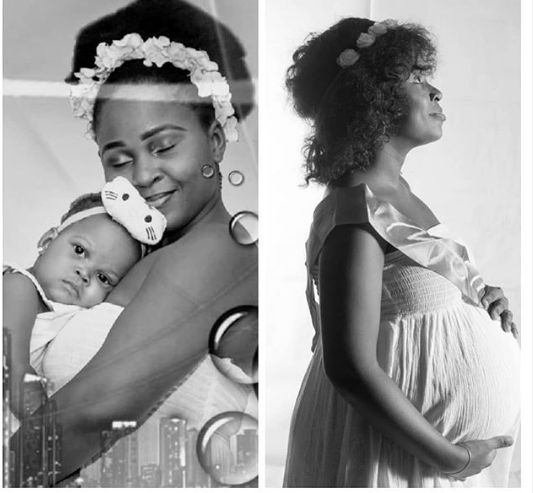 SEE ALSO: Mom Who Lost One Of Her Triplets 11 Days After Birth Opens Up On The Sad Incident
"You have never known any real pain until you have lost a baby….. The death of my baby is one pain that has refused to go away. I have cried, I have mourned and I have tried to pull myself together.

I thought I was a strong woman, I thought I was strong enough to pray myself out of this pain & depression but it has really eaten me up.

Not even a loving & supportive husband, my beloved mother or my manager @tribemanglobal could help me get through this pain that is still coming back every time I see other female daughters run to their mother.

Dear Heavenly, I know you are up there in heaven praying for me. I just wish you could come back to me. Its been 3 months without you. Oh God, please heal my wounds, I am too young to be this broken….. #Reverendsista #healing #bbcyoruba#bbcpigin.
SEE ALSO: DEEP: Parents Share Bitter Experiences About The Pain & Grief Of Losing Their Child(ren)
If Depression had a pill, it will sell out. There is no greater pain compared to the loss of a baby….I miss you heavenly so much. God knows best.
#depression #depressionkills#motherhood #killdepression#reverendsista#killdepressionbeforeitkillsyou#tundeednut #thefalzexperience#blog #healing #sadmoment #sad#bbcyoruba #bbcpigin

I really hope that people can learn from this, coming out to speak out your troubled heart, vomit your sorrows n Lets Sharing our strength to make others stronger. Suicide is never an option.

A lot went through my mind, in fact I almost ended up in psychiatric hospital. But God delivered me.
#plsshare And let it slide. THANK YOU EVERYONE ????????????????????.
May Almighty God heal her!