Actor, Kunle Afod's Wife Talks Giving Birth Through CS 4 Times & How She Contemplated Aborting Her 4th Pregnancy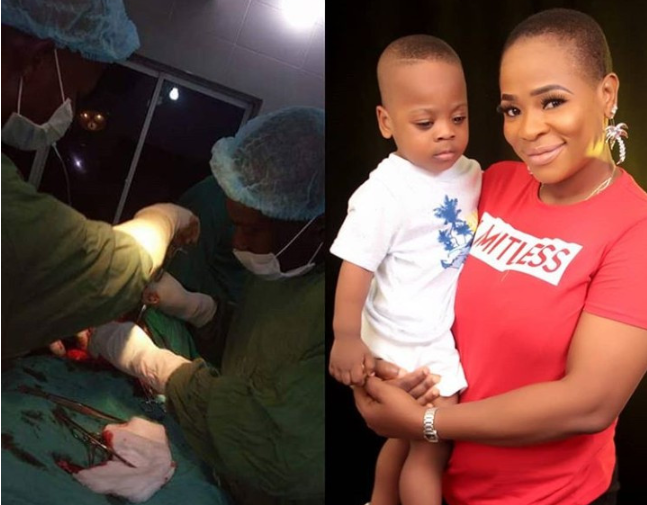 Desola Sholanke Afod, wife of Yoruba actor and producer, Kunle Afod, has talked about how she gave birth through Cesarean section four times and how she contemplated to have an abortion when she was pregnant with her fourth child.
The mother of boys made this revelation in an Instagram post while celebrating her last child, Yiyenitemi, on his 2nd birthday.
According to the young woman who is known for her 'say-it-all' on social media, she had given birth to her first three sons via C-section and because she and her husband didn't have money to have a 4th operation to birth the boy, she tried to abort him.
Now, she is grateful she didn't go through with the abortion as some women advised her against it. She further revealed how her heart melted when she finally set her eyes on the little man.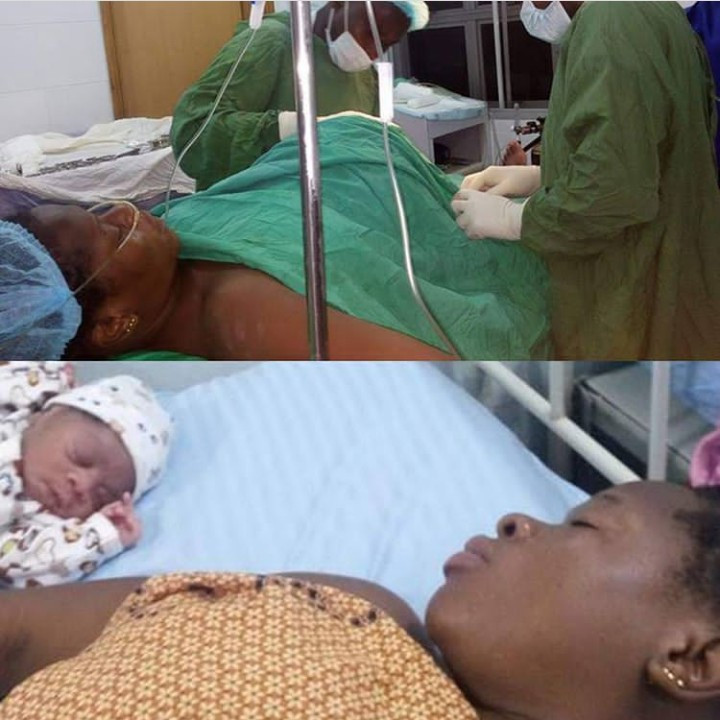 ALSO READ: Dad-Of-4, Kunle Afod Talks Fatherhood and He is Completely Adorable
The elated mom who also used the medium to advice fellow women against abortion wrote below…
"It was my 4th CS
Wanted to abort his pregnancy cos no money (being the 4th cs, its expensive)
Your thoughtfulness knock me off my feet
God bless and keep everyone cos u all have been a great impact in my life and YIYENITEMI.
Wanted to abort cos no money we thank God for having him Abeg, till now too, no money and we are alive and grateful
2years loading
Thank you lord. Notoabortion."
ALSO READ: Kunle Afod's Wife, Desola Calls Out Actresses Who've Slept With Her Husband, Daring Them To Do This
In another post, she appreciated her husband who has been there for the family:
"The only thing better than having you for a husband is our children having you for a daddy @kunleafod
God bless and keep you my darling
You worth my praise
Thank you for all you do to make us happy
We are not rich
We are blessed@kunleafod my next world na you and I won't stop been Ruth

We love you daddy."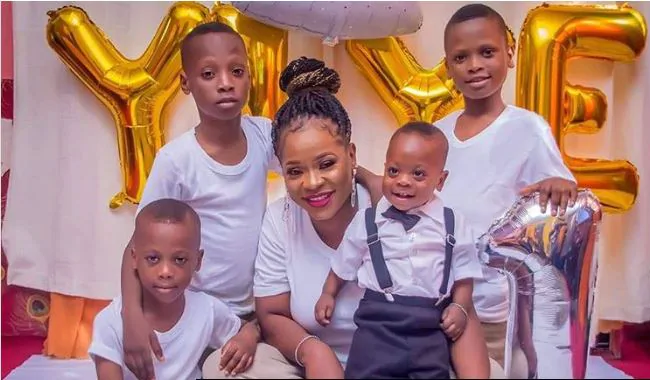 ALSO READ: 'I'm happy I didn't abort you." Proud Single Mum, Uche Ogbodo's Note to Daughter Will Leave You Emotional