Distraught Mum, Joy Akosa, Laments: "See What Fake Earrings Did To My Baby"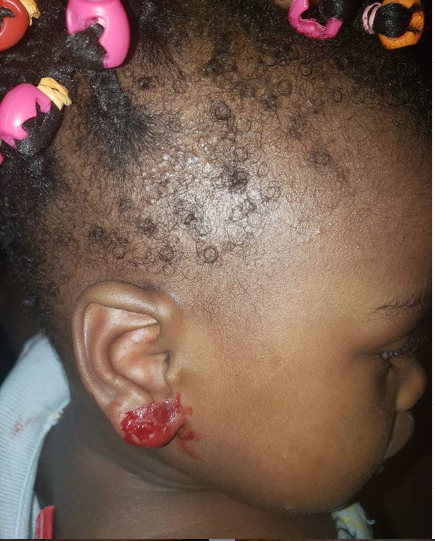 https://www.instagram.com/p/ByYi353n5r4/
A distraught Nigerian mum, Joy Akosa, has shared of an unpleasant experience with her baby after she unknowingly wore her baby fake earrings. The mum, who according to her Instagram bio is a digital marketer and author said she had tried to make double sure she was making a genuine purchase by spelling it out to the seller that she wanted the original version for her baby.
The mum went on to say, the woman who sold the fake earrings to her, assured her that she was getting the genuine one, but not long after, she noticed the earring was fake and eating into her daughter's earlobe.
READ ALSO: Aftermath Of Taking Fake Anti-malaria Drug, Innocent Little Boy Battles For Life
The mum further narrated that it was so bad that the fake earring created a big hole in her daughter's earlobes, big enough for the earrings to slide through to the other side of her lobe.
Read what she wrote below:
"See what fake earring did to my baby… What nonsense is this. Is it original, they will say yes."
Reacting to some of the comments under the post, the disappointed mum wrote;
It is fake so it reacts and starts digging hole. While removing it, I noticed it has caused more damage self.

I begged and asked the woman if it was original, she said yes, NOW SEE.

The earring even entered the whole hole and came out from the other side. No earring till further notice.
See the original post below: