US Activist, Candace Owens, Blames The Woes Of Women On Feminism; Calls It A Scam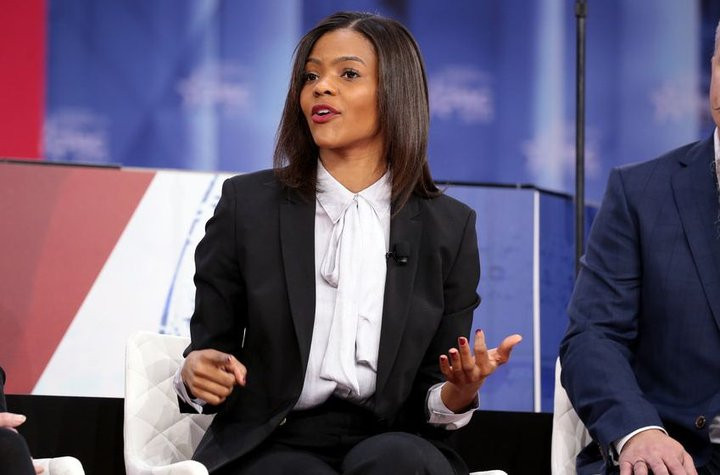 US activist, Candace Owens, 30,  kicked off Turning Point USA's (TPUSA) Young Women's Leadership Summit Thursday last week and blasted the "scam" called feminism during a passionate speech. The "BLEXIT" founder argued that feminism — once a good thing — has been hijacked by the left, and that she learned too late that feminism is a scam which is about tearing women down and rendering them unhappy.
She told the crowd about an upsetting comment she read online after having a conversation on the dangers of feminism with Allie Beth Stuckey. The comment was from a 55-year-old woman, who said she fell for the modern day feminist lies, leaving her with no husband or children and forcing her to take medication regularly. She now has to take medicine to keep her happy.
READ ALSO: In True Spirit of Feminism, Chimamanda Adichie Voices Her Thoughts on Chivalry and It's Dividing the Internet Again
"If there's anything I could go back and do, I would've warned myself against the scam of feminism,"
the 55-year-old woman's comment read in part.
Owens brought up a number of far-left feminist icons in Hollywood, including Lena Dunham, Miley Cyrus, and Chelsea Handler, questioning the attendees if anyone thought those women were truly happy?
"I believe these voices like Lena Dunham, and Miley Cyrus, and Chelsea Handler are convincing women against themselves, telling women, 'You don't need a man. You don't need anyone.

You should want to do everything by yourself. And if you do aspire to that — if you aspire toward nature — then something's wrong with you,'"
Owens said.
She told the crowd to "pause" and ask the following question: "Who is the most extreme feminist you know today ?" Owens named Handler, Dunham, Sarah Silverman, and Alyssa Milano as some that came to mind.
"Ask yourself a very simple question: Do you think those women are happy?"
she asked.
"There's no chance that they're happy."
Watch the video below:
I learned too late that feminism is a scam. It's about tearing women down. It makes women unhappy – Candace Owens
pic.twitter.com/qDfD6XdLTf

— Lailasnews.com (@Lailasnews_com) June 11, 2019