Duchess Kate Middleton Reveals The One Thing She Does Each Day To Boost Her Kid's Mental Well-being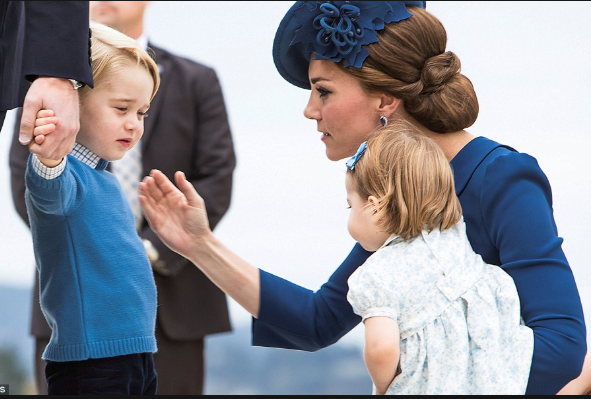 https://www.instagram.com/p/ByoJ3UgFgrG/
https://www.instagram.com/p/BypJvzWFCed/
Kate Middleton has revealed the one thing she does with her children everyday to improve their general happiness. Kate often speaks about how happy her three children, Prince George, Princess Charlotte and Prince Louis make her.
The Duchess of Cambridge took part in three outdoor activities with presenter Lindsey Russell and local schoolchildren at Westminster City Council's Paddington Recreation Ground.
On the CBBC show, Kate revealed how she maintains her children's happiness and mental well-being. Turns out that for the Cambridges, playing outside is a key part of their daily lives.
The 37-year-old mom said that dragging her children outside "come rain or shine" was great for their mental health.
Kate spoke about instilling a love of nature in her kids. She said:
"Rain or shine, they're dragged outside. It's great. It encourages creativity, confidence and even a short amount of time – 10 or 15 minutes – makes a huge difference to ­physical wellbeing but also to our mental wellbeing."
READ ALSO: Kate Middleton Opens up on the Pressure to be the Perfect Parent & Maternal Mental Health
Kate, who was carrying out outdoor activities, including pond dipping to find tadpoles and gardening with children at Westminster City Council' Paddington Recreation Ground, was awarded her very own green Blue Peter's Badge on the show for her efforts to encourage families to get out into nature and to improve children's interaction with nature and outdoors.
Kate also showed a glimpse of her competitive side leading a team of children to win a outdoor den-building competition. She praised her team saying:
"You did an amazing job finding everything and you did it seriously quickly."
READ ALSO: 'It takes a whole community to help raise a child'- Pregnant Duchess Kate Middleton Appreciates School Leaders
Kate used the event to announce a competition where children can create a decorative garden sculpture that could have the chance of being placed in her Back to Nature Garden at the RHS Wisley Flower show in September.
Last month, George, Charlotte and Louise had an enjoyable time at the woodland Kate designed, and were pictured playing near a stream and tree house.
The three youngsters also helped mum Kate create her garden project by collecting moss and twigs to decorate the space.
Kate and her husband, Prince William also travelled to Keswick in Cumbria, where they took part in sheep shearing at Deepdale Hall Farm and an environmental education session on the Ullswater way, and the mum revealed they had taken secret family holiday in the area with their three little ones.
It seems the family have been spending more and more time outdoors recently, and the children love it!