Consultant Pediatrician, Dr. Adaugo Onyedinma, Sensitizes Parents On The Dangers Of Meningitis And Failing To Get Their Children Immunised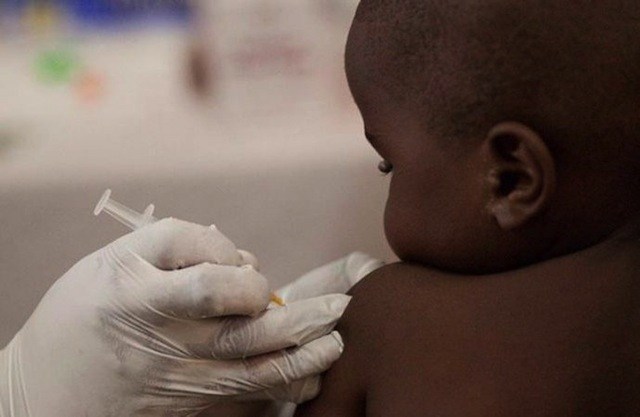 A Consultant Pediatrician at the Eko Hospital Plc, Dr. Adaugo Onyedinma, has urged parents to take the immunization of their children seriously, saying it could prevent an inflammation of the outer covering of the brain known as Meningitis. Onyedinma, in an interview with a PUNCH correspondent, described meningitis as a serious illness that can lead to death and long term disability, especially in children.
Symptoms of the disease include high-grade fever, convulsions, irritability, lethargy, reduced level of consciousness, stiffness of the neck, photophobia and persistent vomiting, according to the paediatrician.
READ ALSO: Gombe Mothers With Babies In Jaws Of Malnutrition Narrate Their Ordeal
"There are other signs that can be detected upon examination by a doctor. Meningitis can be treated and the attendant complications can be prevented, if treatment is started early.

All cases of meningitis require the patient to be admitted in a hospital. Parents should ensure that their children are properly immunised because the pentavalent, pneumococcal and meningococcal vaccines given in Nigeria presently can prevent meningitis.

Overcrowded and poorly ventilated houses should be avoided to prevent the disease.

Meningitis can lead to death. It can also lead to complications, such as blindness, deafness, seizure disorder, hydrocephalus, even cerebral palsy, and brain damage,"
Onyedinma said.
Asked why the disease is prevalent in northern Nigeria, the pediatrician said,
"The bacteria that cause meningitis are airborne. So the windy, dry and dusty weather in the north carries the airborne organisms from person to person.

When people inhale air containing the bacteria, it settles in the throat and respiratory tract. From there, it may enter the bloodstream and then settle in the meninges, causing meningitis."