Good News! New Oral Treatment For Uterine Fibroids Can Shrink The Tumour And May Replace Surgery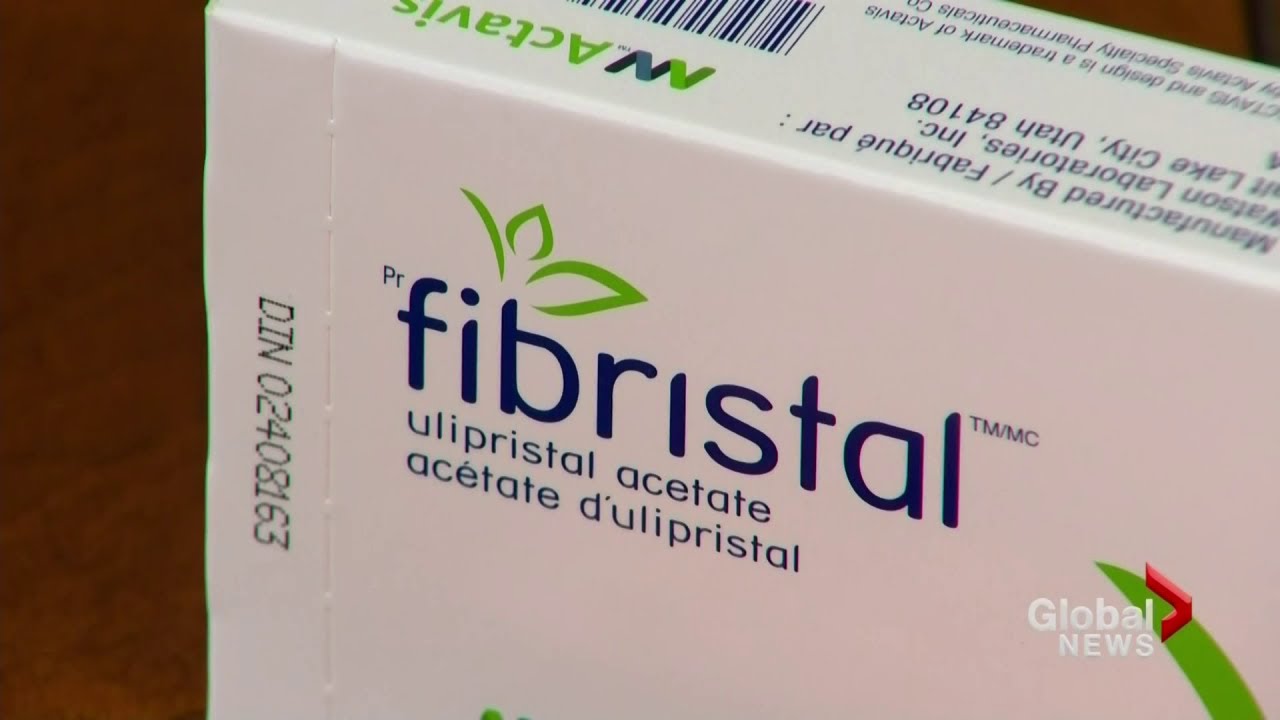 The plight of women suffering from uterine fibroids is about to improve following the acceptance of the new drug application (NDA) of an investigational drug, ulipristal acetate (UA). The newly approved drug is a progesterone receptor modulator that has previously been approved as a postcoital contraceptive but will now be used for the treatment of abnormal bleeding in women with uterine fibroids after its acceptance by the US Food and Drug Administration (FDA).
As progesterone promotes the growth of uterine fibroids, blocking its receptor may reduce their size. According to experts, the dose used for this indication can inhibit ovulation and lead to a ceasation of menstrual flow which will be of benefit to women who have heavy menstrual bleeding related to their fibroids.
"Currently approved treatment options for uterine fibroids are mostly surgical, and these surgeries can take weeks to recover from,"
said Ayman Al-Hendy, MD, director of interdisciplinary translational research, Augusta University in Georgia, and member of Allergan's advisory board, in an interview with MD Magazine®.
READ ALSO: Fibroid Facts: July Is Fibroids Awareness Month
"That is why ulipristal acetate is a valuable option for treating uterine fibroids.

For the first time, doctors and patients will have access to an oral treatment option to manage symptoms.

I am optimistic that with a new oral treatment option, fewer women will suffer in silence and leave their uterine fibroids untreated."
UA belongs to a group of drugs classified as selective progesterone receptor modulators (SPRM), which block progesterone from feeding the fibroids, causing them to shrink.
The SPRM acts directly on the progesterone receptors in 3 target tissues – the endometrium, uterine fibroids, and the pituitary gland – to quickly and dramatically decrease and stop vaginal bleeding, which is then typically reduced within 5–6 days.
The once-a-day pill is to be consumed for 3 months, then stopped for 1 menstrual cycle to allow the endometrium to shed. The safety and efficacy of UA has been evaluated in VENUS I and VENUS II, 2 phase 3 studies of more than 500 adult women. Additionally, the efficacy of UA has been demonstrated in a series of 4 phase 3 European trials involving more than 1,000 women with uterine fibroids.
UA appears to have fewer side effects than the injectable Lupron, the only medication available in the US to shrink fibroids. Side effects such as headaches and hot flashes affected less 10% of women in UA trials. Lupron effectively sends women into early menopause, which can result in bone loss and hot flashes, as women must often take it with hormone replacement therapy.
READ ALSO: Actress, Monalisa Chinda Shares Amazing Birth Story Of New Mum Who Won Against Fibroids After Six Years Of Childlessness
UA, along with 2 other medications in the pipeline, would provide a new treatment option for a condition often treated with a hysterectomy.
Bayer launched a phase 3 clinical trial for vilaprisan, a similar drug, this summer, while AbbVie is currently underway in 2 phase 3 trials for elagolix to treat uterine fibroids and endometriosis.
Similar to Lupron, elagolix decreases sex hormones that causes fibroids to grow, however it is fast acting and easier to reverse the effects if stopped. Studies show it significantly reduces heavy menstrual bleeding and decreases the thickness of the endometrium by 6 months.
While the most common treatment option for uterine fibroids is a hysterectomy, women who wish to still undergo childbirth can have a myomectomy, a surgery that removes fibroids and keeps the uterus intact.
The FDA has issued a complete response letter (CRL) to Allergan for its marketing application for UA as a treatment of abnormal uterine bleeding in women with uterine fibroids.
In a statement regarding the CRL, Allergan R&D chief David Nicholson reiterated the company's advocacy for novel, non-surgical treatment options for uterine fibroids.
"We intend to meet with the FDA to discuss the Complete Response Letter and determine the potential next steps for our ulipristal acetate NDA,"
Nicholson said.
The studies, "Assess Safety and Efficacy of Vilaprisan in Subjects with Uterine Fibroids Compare to Ulipristal (ASTEROID 5)" and  "VENUS II: The second US-based Phase 3 Study of Ulipristal Acetate for Treatment of Symptomatic Uterine Fibroids (UF)" were published on ClinicalTrials.gov and Fertility & Sterility, respectively.