Zambia's Lister Phiri, Has The Longest Hair In Africa And Maintains A Simple Routine You May Want To Covet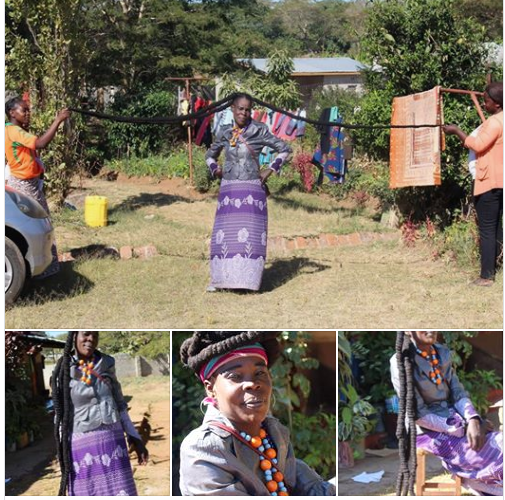 Almost all women desire to have rich long hair, but sometimes it's a question of genes, or routine according to natural hair lovers. One woman, 49-year-old Lister Phiri is living the dream with her incredibly long hair that has earned her the name, 'the real-life Rapunzel'.
The 49-year-old mum left internet users stunned with the length of her hair after pictures of her made it to the internet day ago.Phiri who hails from Chilanga District of Lusaka in Zambia is blessed with incredibly long hair that is almost twice her height.
READ ALSO: #NaturalHairGoals: Adorable New Photos of Father & Daughter With Beautiful Long Hair
In an interview, Lister admitted to never using shampoo or chemicals on her hair and she has somewhat debunked all the hair care rules, given that she is a woman with an over two meters length of chemical-free hair.
Phiri who is reportedly the woman with longest hair in Africa admittedly uses detergent to wash and vaseline to moisturize her hair and yet it is said to be twice her height. The woman with a head of hair has learned to cut costs in the maintenance of her really long hair according to reports.
During an interview, she revealed that she styles with cotton thread with help from her neighbours and doesn't bother with spending a fortune in saloons.
The real-life Rapunzel also shared that she has to trim her hair from time to time but hardly gets bothered as her hair grows really fast.
See another photo of the 49-year-old below: