#JusticeForKhloe: RMD Pens Open Letter To FCT Police Boss Over Alleged Rape Of 4-Year-Old Girl In Abuja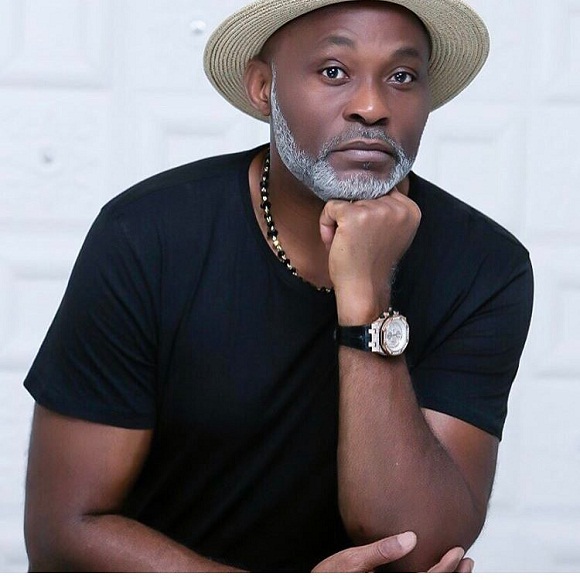 Veteran actor, Richard Mofe-Damijo has reacted to the sad story of 4-year-old Khloe allegedly raped by a full grown man, Idris Ebiloma, in Abuja. The unfortunate incident reportedly happened on the 22nd of September, 2016.
The culprit, according to reports, has been in Kuje prison since the incident and will be released from Prison this Friday July 5th.
In an open letter to the Commissioner of Police in the Federal Capital Territory, Bala Ciroma, RMD is appealing to the police boss to ensure that the minor gets justice. He pointed out that the rape of a child is one of the heinous crimes anyone can commit.
Before now, celebrity mom, Tonto Dikeh had said she's bent on fighting for justice for the little girl. Tonto shared evidence that Ebiloma raped the innocent girl while calling on Nigerians to protest and seek justice for the minor at Apo court, Abuja on Friday.
Dikeh explained that she would go to the court on Friday to make sure the man is not released from prison. The single mum-of-one is demanding that the suspect be sentenced to life imprisonment.
She also stated that the girl's aunty would be with her and also calling on Nigerians to join her as she protests for life imprisonment for the rapist.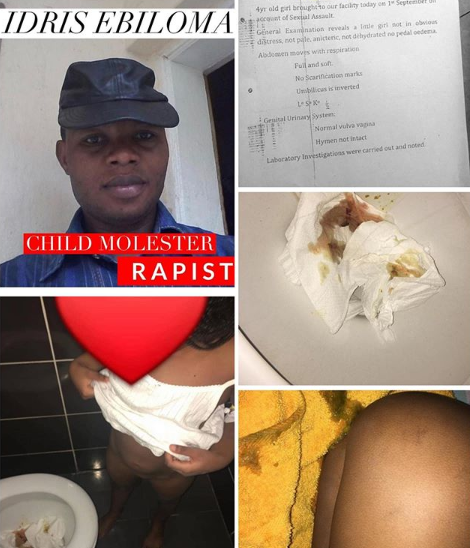 Read his open letter below…
"AN OPEN LETTER TO FCT CP.

Dear CP Bala Ciroma, I am hearing rumours that nearly 3 years ago, in your jurisdiction, a full grown man Mr IDRIS EBILOMA allegedly raped a 4 year old child. All rapes are evil, damaging and unforgivable but the rape of a child?

That in itself is not only the worst form of rape but one of the most heinous crimes anyone can commit but more disheartening than the crime itself is the allegation that the police is frustrating efforts to get this innocent child the justice she so badly deserves.
READ ALSO: #JusticeForKhloe: Celebrity Mom, Tonto Dikeh To Lead A Protest Against Rape Of 4-Year-Old Girl As The Culprit Is Set To Be Released This Friday (Graphic Photos)
With the increased spate of insecurity, abuse of personal freedom (especially by SARS) and now rape. The police cannot play ostrich and pretend to be unaware of the mood of the nation. What better time and what better way to prove that the police is indeed our friend by ensuring that the investigation and evidence(s) presented to the court are thorough and an iron clad case made against the offender.

Sir, I have never met you but I hear that you're a good man and I am going by that assumption which is why I am writing you this open letter, hoping that the power of social media will lead it to you and trusting that you will live up to your reputation and use your noble office to get KHLOE the justice she deserves, that way she grows up having great hopes in our law enforcement and judiciary.

Sir, CP Bala, we are rooting for you to write your name in gold in Nigeria's history by being the one who made it happen.
Kind Regards,
Richard Mofe-Damijo."
READ ALSO: HEARTBREAKING! 8-Year-Old Rape Victim Dies of Infection From Rectovaginal Fistula
https://www.instagram.com/p/BzcpW7DgpsU/