Twitter User, @The06Gentleman Narrates How He Saved His Partner's Life During Sex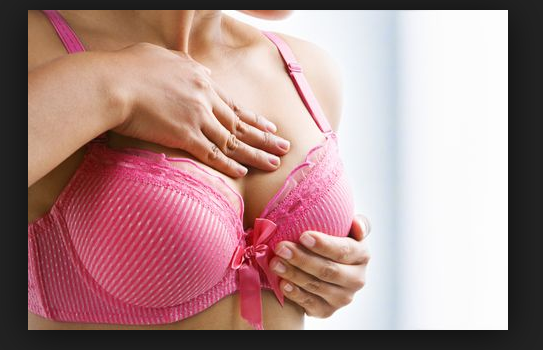 A Twitter user, @The06Gentleman,  took to his handle to reveal how what was supposed to be a fun and intimate moment turned out to be a life-saving one. He narrated that he had to stop midway making out with his partner because he felt a lump as he was massaging her breasts.
He said he felt a big lump in one of the lady's breasts and that the discovery killed the mood of the moment but it helped save a life, because according to him, they did not finish the business they had started but he had told the lady in question to go get checked as soon as possible.
READ ALSO:Mom-Of-6, Kris Jenner On Breast Cancer Early Detection And Why It Is Important
The gentleman further revealed that that encounter became a truly important one for the lady in question because, upon medical examination, the lump was cancer. She had surgery to have it taken out as well as chemotherapy and has been fine in a long while now. He is being applauded for paying attention while he was satisfying his sexual urge.
Heres's what he wrote below:
"I started massaging her breasts midstroke & I stopped bcz I felt a lump, a big one.

Told her she better get it checked ASAP. Mood killer, yes.

But she ended up having breast cancer.

After mass removal & chemo, she been in remission a long while. Passed on a nut, kept a friend."
See screenshot of the original post below: