KAMA Highlights Ways To Reduce Maternal Mortality Rate In Nigeria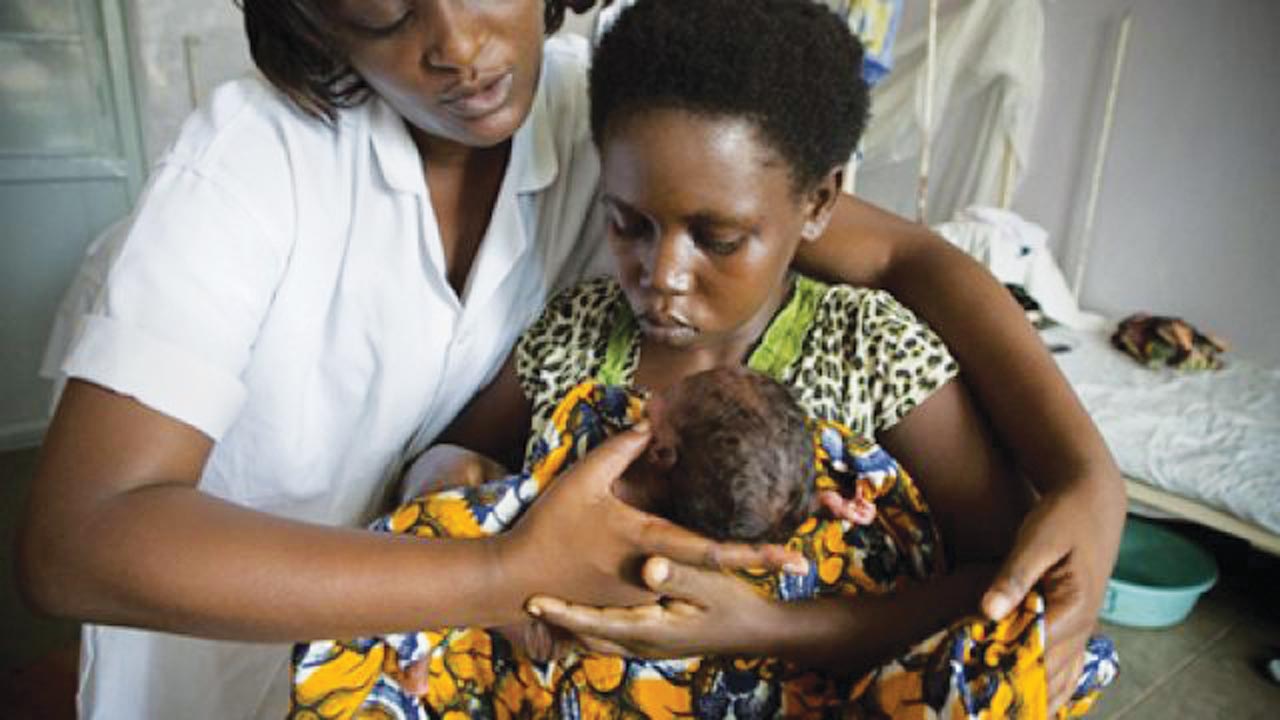 Maternal mortality refers to deaths of women or young girls due to complications from pregnancy or childbirth. According to a report by the United Nations, Nigeria is one of the countries of the world with highest rates of maternal mortality.
In order to reduce this high rate of mortality, the Chief Medical Director (CMD), Lagos State University Teaching Hospital (LASUTH) Ikeja, Lagos, Prof. Adetokunbo Fabamwo, has revealed the things pregnant women must do during their pregnancy so that complications and other health issues ranging from pregnancy can be checkmated during pregnancy.
Among every other things, the CMD stressed on the importance of registering for antenatal care. Prof. Fabamwo, who spoke at the Keep All Mothers Alive (KAMA) Project launch and symposium held in Surulere, Lagos, which was organised by Girlsaide Initiative said that one out of 13 women die in Nigeria due to pregnancy related cases such as hypertension, high blood pressure in pregnancy among others.
Fabamwo explained that pregnant mother should ensure access to maternal healthcare, 24-hours services in health facilities, healthcare facilities should have regular water and electricity supply. He said:
"Skilled healthcare workers should administer routine immunization/antenatal care, safe blood transfusion must be assured when needed.

There should be two ways referral system between secondary and primary health facilities, community education to make early decisions to seek medical care, community motivators should be trained as well as healthcare workers should be trained and retrained.

There should be establishment of community loans for healthcare workers and practitioners to ensure quality facilities at the primary healthcare levels."
READ ALSO: "After what I went through having my child, it dawned on me that it's not easy to be a mother"- Stephanie Linus Talks About Maternal Mortality In Nigeria
Fabamwo noted that another cause of untimely deaths among women of reproductive age is that they should avoid include bleeding, unsafe abortion, among others.
The convener of KAMA Project, Dr. Abosede Lewu, said the project targets to reach out 1,00,000 pregnant women, train and empowers 5,000 first line and community health workers in two years. She said:
"We have initiated discussions around maternal mortality with particular focus on hypertensive disorders of pregnancy preeclampsia, eclampsia, hellp syndrome among others.

We have addressed the prevalent concerns, challenges and ignite collective responsibility of all relevant stakeholders and key players ranging from the communities, their leaders, community health workers, health care service providers and all relevant institutions that will drive the momentum to proffer realistic solution to this preventable cause of maternal and perinatal morbidity and mortality."
Eclampsia is the onset of seizures (convulsions) in a woman with pre-eclampsia, a disorder of pregnancy in which there is high blood pressure and either large amounts of protein in the urine or other organ dysfunction.
HELLP syndrome is a complication of pregnancy characterized by hemolysis, elevated liver enzymes, and a low platelet count. It usually begins during the last three months of pregnancy or shortly after childbirth.
READ ALSO: WHO Reveals New Drug Capable of Reducing Mortality Rate
Dr. Lewu added:
"According to World Health Organization, over 800 women die from childbirth daily, 145 of these deaths occur in Nigeria. In fact, Nigeria recorded 58,000 maternal deaths and ranks second highest contributor to maternal death globally. Nigeria is regarded as one of the most dangerous places to give birth."