"The days of having children so they can take care of you in your old age are over" -Pastor Femi Emmanuel Gets Candid With Parents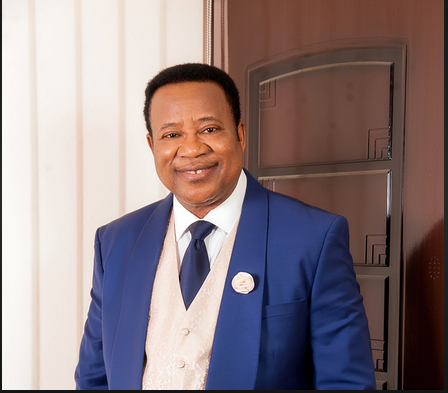 Popular Lagos pastor and founder of the Living Spring Chapel International church, Lagos, Femi Emmanuel, has sent a warning message to parents who use their children as their social security for their old age.
According to the one-time Deputy Speaker of the Oyo State House of Assembly, and businessman-turned preacher, the days of having children hoping that they will feed and take care of you in your old age are over as some children now cannot even feed themselves.
The pastor stated this while preaching in his church recently. He went on to advice parents to labour now for what they will live on till the end of their life.
The married preacher said:
"The days of using your children as social security are over. That when they grow they would now be feeding me…Ah…they have not fed themselves. Those days are over. You better labour for what you will live on till the end of your life. You better set yourself right now.
READ ALSO: Former Presidential Aide, Reno Omokri Has Some Hard Truth For A Specific Category Of Parents, Likens Them To Rabbits
You better establish an outfit. You better build your life in such a way that if any child brings anything in your old age, the child brought it to receive blessing and not because you are hungry.

There is a great verse in Proverbs that says this, "A good person leaves an inheritance for their children's children" (Proverbs 13:22). The days of using your children as social security is over. Work towards establishing an outfit and grow your children into it so they can take it further after you.

A good parent takes pride in leaving inheritance for their children. Its never too late, start now.

I decree and declare blessings upon the work of your hand, new work opportunities, breakthrough ideas, advancements, elevations, raises, bonuses, promotions, assets, wise investments strategies, new customers and clients, multimillion naira ideas, inventions, strategies, unexpected financial blessings, wealth transfer and favour with men and institutions God is bringing your way in Jesus name, Amen!"
Watch the video below…
https://www.instagram.com/p/B0BgRnpl8HW/