'I'm proudly the first Nigerian artist to have Triplets' – Yinka Ayefele's Testimony After 25 Years Of Marriage(Video)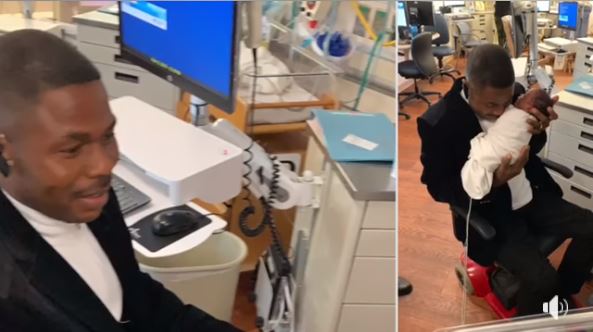 Nigerian singer, Yinka Ayefele is super excited to finally be a dad after many years of childless marriage. The music star who had a fatal accident that resulted in a wheelchair confinement 22 years ago, and his wife, Titilope welcomed triplets after 25 years of marriage.
Titilope gave birth to two boys and a girl in a hospital in Maryland, United States of America, last month.
The 51-year-old artiste was all joy at an annual gospel programme organised by Love of Christ Generation Church C&S London tagged 'The Comforter' recently, where he disclosed that Rev. Mother Esther Abimbola Ajayi, had prophesized that he would father children soon.
Rev. Mother Ajayi 'Iya Adura' is the General Overseer, Love Of Christ Church, Clapham, London. She organized the annual 'Celebrate The Comforter' programme.
Sharing his testimony at the event, Ayefele, who was billed to perform at the event said:
READ ALSO: 'Everyone jubilated the day I got an erection …' – Yinka Ayefele's Story Inspires Hope
"I met Iya Adura in 2018 in London. She told me that if I believe all things are possible. I have never had a child and I don't have a child anywhere. I have been married for 25 years. In 2018, I went to Clapham, London and she took me to a room and told me about great testimonies in her life.

Initially, I just considered those testimonies as one of those things men of God said. She told me that God said I would have my children. That there is nothing God cannot do. I believed her and I can tell you that I am a testimony today. I am proudly the first Nigerian artiste to have triplets."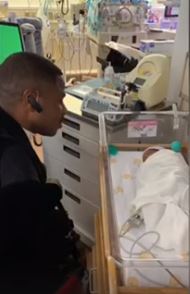 The church shared a video of the singer's testimony on its official Instagram page on Wednesday.
READ ALSO: Temitope Titilope, Beautiful Wife Of Nigerian Singer, Yinka Ayefele, Speaks Glowingly About Her Marriage And It Is Captivating
Watch below…