Broadcaster Mum, Seun Olagunju Elatedly Relives How Anxious She Was To Let Her Daughter Go To College At A Tender Age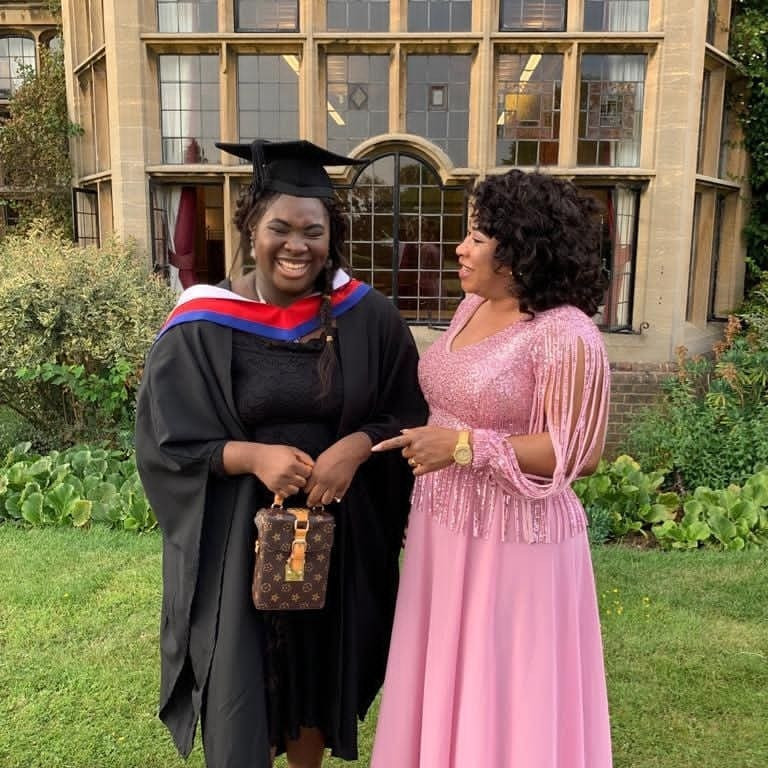 Media personality, Seun Olagunju, is a proud mum at the moment. The former news anchor despite her shielded family life took to social media to share her joy as a mother following the colourful graduation of her 18-year-old daughter from the university.
She shared about her anxiety as an African mum and how she struggled to come to terms with the idea that her 15 year old was going to the university, away from her protective motherly care and supervision.
READ ALSO: 7 Subtle Ways To Teach Your Child About Life
The 44-year-old mum shared photos of her daughter, Oyindamola who bagged a first class degree from the University of Bedfordshire, United Kingdom on Friday, July 26th and marvelled at how her 18-year-old daughter put in the discipline and commitment to earn a first class degree in two combined "difficult' courses, Computer Science and Robotics.
Read below:
Those close to me know I hardly 'expose' my children on social media despite many feats but this I cannot help as my darling daughter graduates from the University! Our own Oyindamola graduated from the University of Bedfordshire, Luton, United Kingdom with FIRST CLASS in two (what I would term difficult )courses combined- Computer Science and Robotics at 18(and a half, she likes to round it up to 19)! And she is the only graduate of Computer Science and Robotics in the entire school for her set!

Oyindamola was offered admission into 9 universities in the UK and the US and many others here at home at the age of 15. She wanted the US but I preferred the UK because of proximity and time difference issues. She wanted to study Robotics, but as an African mother, I wanted a course that I don't have to be 'explaining'(don't blame me abeg),even though her daddy said to let her be. So we reached a compromise and she said she'd do both! Then the search for a university that would allow her combine both at the same time and we found the University of Bedfordshire. I remember my train ride back to London from Luton when she resumed- I cried all the way, just wondering how my baby would cope without family at such 'tender' age. And what about all the fear mongering- with tales of drugs, depression, truancy and even failure, I wondered how she'd cope with the courses! With no Foundation too! 

So with my faithful agbanilagbatan God watching over her, and us just dashing in to check on her when we could, my Oyindamola not only held her own, she did it in flying colours! God indeed does not share His glory! My own child was programming and building robots for assignments and projects and it felt surreal seeing her explain to me how they work!(Don't ask me if I understood). Please permit me the liberty to bask in my pride today, my heart swells with so much of it. 

All the "Mummy is too strict; mummy will say No, let's ask daddy" have paid off. 
Today I, Oluseun am a proud mother! This indeed is the Lord's doing!
See more photos as shared by the broadcaster below: