State Government Secretly Places Embargo On Children Adoption | See Why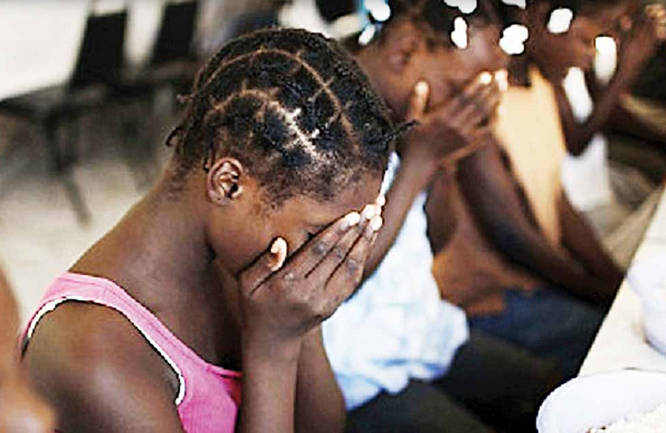 The Delta State Government through the Ministry of Women Affairs has secretly placed embargo on children adoption in the state.
When contacted for comments on the matter, the newly sworn-in Commissioner, Ministry of Women Affairs, Mrs. Flora Alatan was not on seat. However, the Permanent Secretary of Ministry of Women Affairs, Mrs. Gladys Peugeren in a chat with Daily Post newsmen in Asaba said she was not in the position to speak, noting that, "It is an internal issue."
Mrs Peugeren pointed out that it is only Mrs Flora Alatan that can address the press wondering how the information was leaked.
Meanwhile, Delta State Chapter of the Committee for the Defence of Human Rights, CDHR has commended Governor Arthur Ifeanyi Okowa for placing the embargo in the first place.
In a statement signed by CDHR Unit Coordinator on Child Rights, Comrade Ighorhiohwunu Aghogho, the  Government placed embargo on adoption of children with a view to curbing child trafficking by government officials.
CDHR regretted the manner and method in which the information of the embargo in the State is being envelop in secrecy. The statement reads in part:
READ ALSO: Mums Who Gave Their Baby Up for Adoption Share Incredibly Candid Accounts
"It is a way forward by the Delta State Government in curbing the excesses of government officials in trafficking children in the State.

The information with respect to the embargo on children adoption ought to be made public in the interest of Children.

The newly sworn-in Delta State Commissioner of Women Affairs, Flora Alatan is hereby commended for her current reorganization of the ministry of Women Affairs and she is as well advised not to follow the footstep of her predecessor, Rev (Mrs) Omatsola Williams in the interest of children.

However, for the purpose of the records, the Delta State Ministry of Women Affairs has no business in the adoption of children in the state and as such all officials of the ministry who had benefitted from adoption racketeering in the state between 2008 and 2019 including Proprietors of NGOs, Orphanages and individuals etc should be brought to book.

That for the purpose of the records, the Delta State Government should abide by the Delta State Child Right Law 2008 which flows from the Child Right Act 2003 as it serves as the agreement/treaty from the International Convention on the Right of the Child 1989 where Nigeria is a signatory which now has legs to stand in Delta State."
READ ALSO: Kaduna Government Bans Adoption and Fostering of Children in the State | See Why
CDHR also said Governor Arthur Ifeanyi Okowa should not allow his administration to be misled in attempting to amend the Delta State Child Right Law 2008 by child thieves/traffickers who hide under the name of NGOs and Politicians in the State. According to the CDHR,
"The Delta State Child Right Law 2008 cannot be amended by the Delta State House of Assembly as it lacks jurisdiction to do so as stated in section 274(1) of the Child Right Act 2003 and the Section 12 of the 1999 constitution(as amended)."