MCG Empire Boss, MC Galaxy Schools Men On Financial Stability Before Settling Down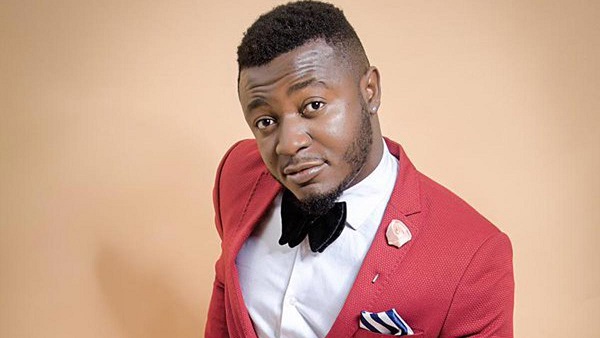 While many people believe love is the most important to consider before settling down, it appears music star, Innocent Udeme Udofot, better known as MC Galaxy does not share this view.
The Nigerian singer recently took to his Instastory to advise fellow single men to ensure that they make money before settling down in order to avoid putting their wives and children through suffering. He begged:
"Free Advice from The young Akpabio ? Love is not enough. My brothers please and please try and make money before you marry, don't allow the woman and your children to suffer, abeg, abeg."
READ ALSO: INSIGHTFUL! Why Single Women Shouldn't Settle For Men With No Financial Commitment – Bishop David Abioye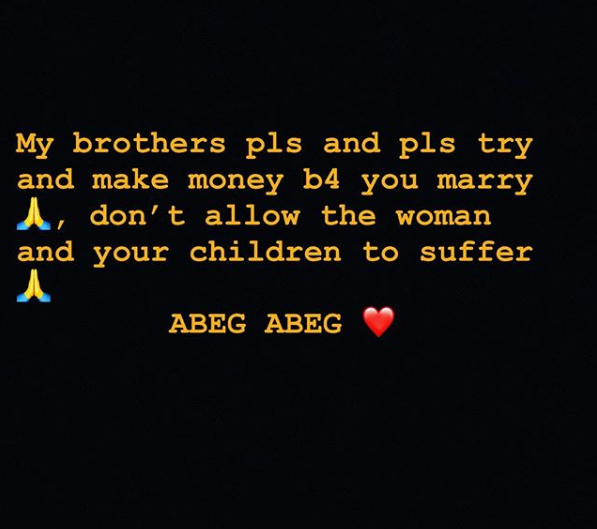 Below are mixed reactions from Nigerians…
A guy wrote:
Wrong advise..why you never marry..Guys have a job and earn a decent living…Making money is mistakenly understood as a get rich syndrome..We know money is good but money never makes a happy home.
Another wrote:
Anyways it doesn't work for everyone… If you are blessed to have money before you marry fine… If not marry woman wey go accept your today the way e be and then work towards a greater you. Just don't be stagnant. Women love men who are doing things… Keep pushing… So you both have a solid story.
A third person commented:
If na 60 years you dey before money come na that time you go marry, you go use old age but pencil.
Another added:
That Na sure matter now… But not the one that you will be waiting to be a multi-million before getting married… If you have a woman who's working and earning well and with you having some good investment then you are ready to go.
Money is things of the world while children is gift from GOD so don't compare both,poor man can born a billionaire tomorrow so na God get power.
I'm sure your parents were not Dangote b4 they married, but had a common purpose in love..So this advice is relative.
YOU have make all the money a human being will desire before marriage! How come you are still single? Please don't listen to this social media big boys.