Daddy Freeze Admits Being Pro-Divorce While Reacting To IK Ogbonna and Sonia Morales' Divorce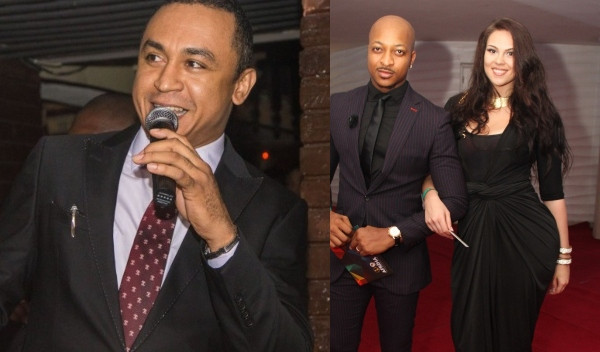 https://www.instagram.com/p/B05gsubBk3C/
Outspoken Cool FM OAP, Ifedayo Ayorinde aka Daddy Freeze has reacted to the announcement by  now single mum, Sonia Morales that her marriage to actor, IK Ogbonna is over.
While other celebrities may be tiptoeing around the revelation and are unsure how to react, Daddy Freeze who has been through one divorce himself has reacted, saying he is a firm believer in divorce where things aren't working out between a couple.
Earlier this morning, Sonia put out an official statement via her Instagram handle confirming the end of her marriage to the father of her child. In the lengthy post which she said should have come much earlier, she admitted struggling to make things work but the centre just no longer could hold. If you missed her post, read here.
READ ALSO: Daddy Freeze's Take On What To Do When You Find Yourself In A Bad Marriage
Commenting on the divorce announcement, Daddy Freeze stated it is quite sad as he genuinely respects IK Ogbonna and Sonia Morale's relationship even though he has always been 'pro-divorce' if marriage doesn't work out.
He wrote;
I have always been, out of sheer experience, very pro divorce if shit don't work…….

–
But this is one couple I genuinely loved and respected… Really sad.
~FRZ
See the post Freeze shared on his Instagram: