Rapper, Eva Alordiah Moves Hearts With Her Teaching On What Attitude To Adopt When Life Hits Hard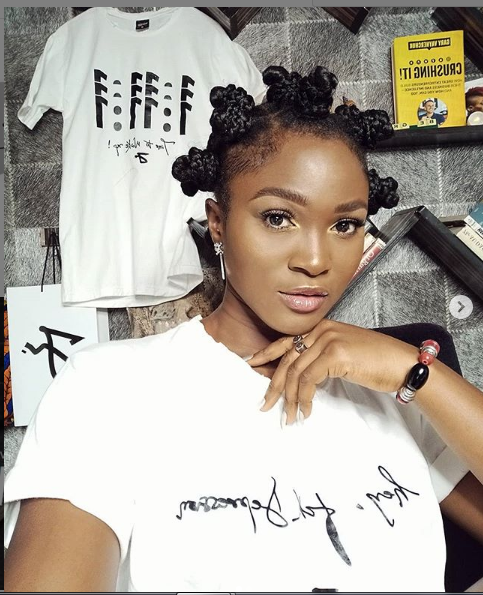 Incredibly talented rapper and makeup artist, Eva Alordiah is a favourite girl for many reasons. From music to makeup, to entrepreneurship, Eva is an inspiration to young folks with how much growth she has gained. Eva who now teaches how to embrace wholesome living via her social media accounts shared a valuable life lesson on her Instagram account recently.
In the post which has enjoyed over 50 thousand views, the self-described 'Energy Giver' admonished people on what frame of mind to adopt when they find themselves broke or in other dire circumstances, saying nobody knows the true you as you do.
READ ALSO: Eva Alordiah Recounts the Incredible Story Surrounding Her Birth As She Turns A Year Older
She continued to say you should not price yourself low based on a prevailing but temporary situation. The animated rapper recommended creating a mental image that represents how you truly would see yourself
Read what she wrote below:
"There is much dignity and joy in saying No than in saying Yes out of sheer desperation and a sense of helplessness.

Everytime you accept something, you set a Standard for yourself and the Universe responds to that, sending you more and more evidence of your low vibrational state of being.
In effect, the present state you so desire to be free from will persist because you reinforce it with your actions.

Do not be afraid to ask for what you Believe you are Worth regardless of what your Present situation is telling you about you.
The present you now face is a result of your thoughts from the past, the future that will present itself to you is a result of what you say of yourself now.

Reserve a sense of pride and dignity about you. Refuse to let your present circumstances blind you from what you could yet become."
Watch the video below:
https://www.instagram.com/p/B0yhO6_ncpC/