Twice As Blessed: See Why New Mom, Chinyere Oranwa's Sister Can't Contain Her Joy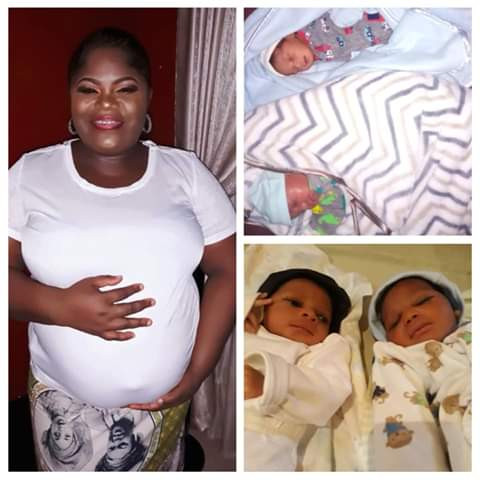 It is said in this part of the world that a family is not complete until the cry and laughter of a child can be heard in a home. A man and a woman get married with the hope of starting a family by having children of their own to carry on their names when they are gone.
Children are blessings from God, but twin babies are double blessings. It is a double blessing for this Nigerian woman, Chinyere Oranwa who finally became a mom after many years of waiting.
Chinyere and her husband have been praying and waiting for God to bless them with their own bundle of joy. After eleven (11) years of marriage, God finally answered their prayers in double. The couple welcomed a set of twins into their home on Sunday, July 21.
READ ALSO: Nigerian Mom, Lily Marama Expresses Immense Joy At Welcoming Quadruplets Against All Odds
We came across the beautiful story after Oranwa's sister, Jennifer Ugwu took to social media to share the good news. The elated sister rejoiced for her family and her sister's newborn babies. Ugwu shared the photos of the twin babies on her Facebook page. She expressed excitement at God's grace in their lives writing:
"Testimony of Gods faithfulness in my family !! My sister Chinyere Oranwa just had a set of twins 3days ago after 11 years of marriage!! Chukwu Ebuka !! I am Super excited."