Why Miley Cyrus And Hubby, Liam Hemsworth Are Call It Quits Just Within A Year Of Getting Married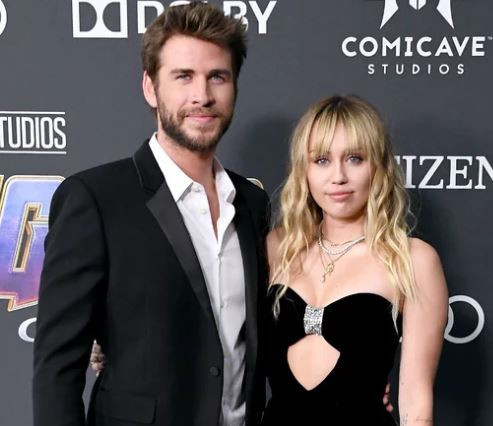 https://www.instagram.com/p/B1B68GEJzjW/
American singer Miley Cyrus, 26, and her Australian actor husband, Liam Hemsworth, 29 have called it quits under a year after tying the knot. The couple who dated on and off got married in 2018 but the singer has just announced  her  shocking split from Liam, after just eight months of marriage.
Taking to her Instagram page, the singer who revealed that she was pansexual in 2015 said change is inevitable. According to her, there's no need fighting evolution because it is a lost cause.
READ ALSO: Miley Cyrus Dishes About Not Being A Stereotypical Wife
In her rather poetic post, she said she was taught to respect the planet and it's process and is therefore applying same rule to her own life.
Read her full post below:
" Don't fight evolution, because you will never win. Like the mountain I am standing on top of , which was once under water , connected with Africa , change is inevitable.

The Dolomites were not created over night, it was over millions of years that this magnificent beauty was formed.

My dad always told me " Nature never hurries but it is always on time"…. it fills my heart with peace and hope KNOWING that is true.

I was taught to respect the planet and its process and I am committed to doing the same with my own …. "
A joint statement revealed by the couple read:
"Ever-evolving, changing as partners and individuals, they have decided this is what's best while they both focus on themselves and careers.

They still remain dedicated parents to all their animals they share while lovingly taking this time apart. Please respect their process and privacy."
The split comes days after Miley was spotted kissing the ex-wife of Brody Jenner during a girls' getaway to Lake Como, Italy. Brody and Kaitlyn separated a few days ago after just a year of marriage.
READ ALSO: After Two Divorces, Hollywood Actor Idris Elba Set to be Married Soon!
The singer, who identifies as pansexual, revealed in a previous interview that she viewed her marriage to Liam as 'confusing, complex and modern', insisting that she was still 'very sexually attracted to women' and that she doesn't 'fit into a stereotypical wife role'.  
Miley and Liam first met in 2009 while filming, The Last Song. They began dating shortly after and made their red carpet debut as a couple in 2010. They have dated on and off since 2010, and were initially engaged in June 2012 before calling it off in September 2013, they reconciled in 2016 and married in December 2018.
See the original post below: