See How Former Gardener, Patrick Malesu's Good Character And Determination Paved Way for Him Against All Odds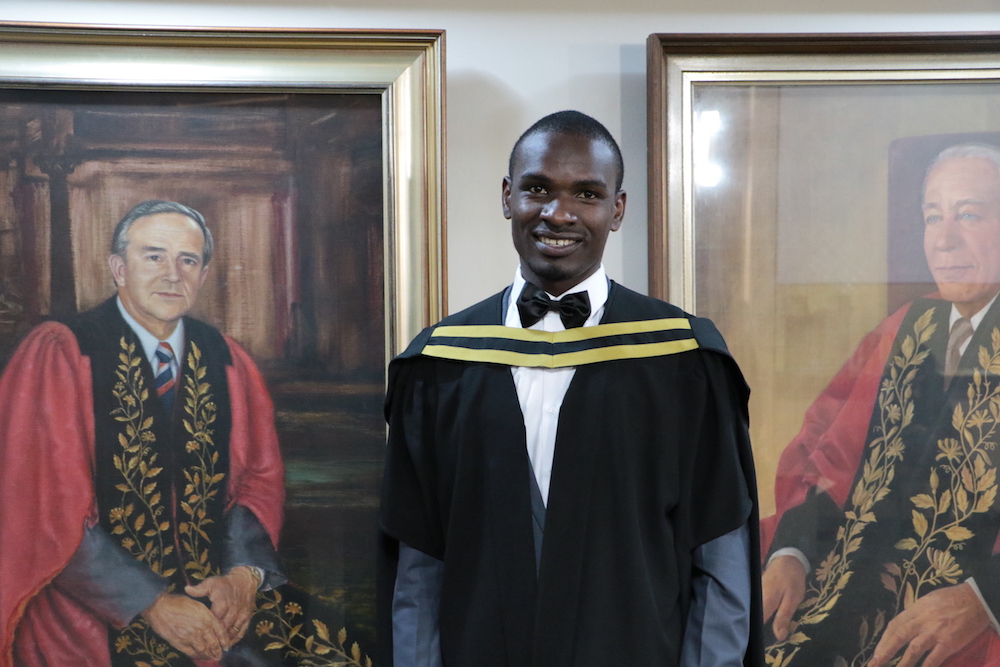 A former gardener, Patrick Malesu, has by his inspirational story proved that a good character, hard work, and mindful dedication have golden rewards. From his story, it is even clearer to anyone who aspires to excellence that bettering oneself and obtaining a qualification is not impossible where there is a will.
In June, Malesu, who immigrated to South Africa from the Democratic Republic of the Congo, graduated with an Electrical Engineering diploma at the University of South Africa (UNISA), but that's not what makes his story courageous.
Malesu graduated with a diploma in electrical engineering from UNISA, however, his journey to graduation was far from easy and he detailed the struggles he had to overcome in an interview with Times LIVE.
READ ALSO: Inspiring: See What This Man, Olorunshola Emmanuel Made Of The Limes Life Gave Him
Prior to becoming a graduate, he worked as a gardener. The fresh graduate shared how he struggled to find a job in South Africa and the language barrier that made it even harder. A native French speaker, Malesu, had to walk from door to door to find a job in a country that mostly speaks English.
However, an Italian lady gave him an opportunity in Waterkloof. Malesu said she taught him how to operate a lawnmower and he became a full-time gardener.
With a job secured, Malesu took the next step to realising his dream. He reportedly bought an English dictionary and enrolled as a part-time student at Unisa. Touched by his charming character and determination to succeed, some of his employers helped pay his tuition.
Today, Malesu holds a higher education qualification and his story proves that anything is possible for those who put in the hard work.
"My story is not unique but I hope that through me those who fought hard to change their lives will be encouraged,"
he said.
See another photo of Malesu below: