Actress And Mom, Uche Elendu Dishes Out Perfect Marital Advice To All Married Men & Women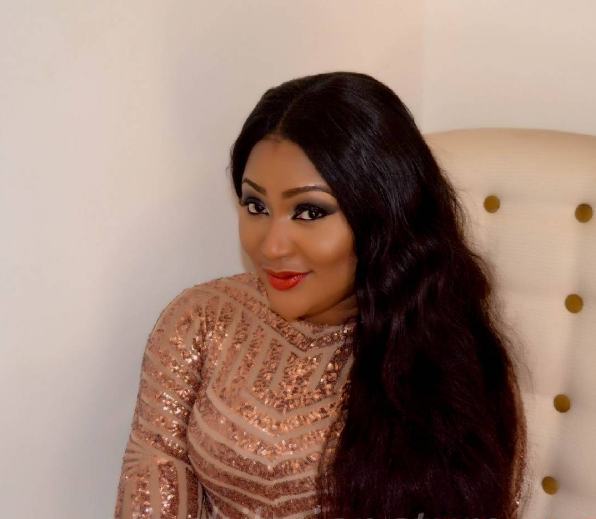 https://www.instagram.com/p/B1KHM4Vn1Qd/
Uche Elendu is a popular Nollywood actress, script writer, musician, television personality and a model. She is beautiful, creative, funny and talented.
In the wake of many marriages crashing every now and then, the mom-of-two took to her Instagram page to share this valuable marital advice to all married men who take the love of their women for granted. She went on to advice women going through challenges in their marriages and it is definitely spot-on!.
Below is what Uche wrote:
"Good women are scarce. When you get one, don't mess with her or go out thinking you will find someone better. You Just may not be that lucky, Appreciate your woman, Not all women are materialistic, most of them just want a man who is loyal, caring , loving and understanding. Any other thing is a plus if you're privileged to have it.

A lot of women make huge sacrifices just to protect their marriages or relationships, the tears, the battles both emotional, physical, spiritual battles they fight, the pain, financial input, betrayal and the disappointments…

Yet, they don't give up easily… Till it dawns on them that they've actually been in a relationship with themselves😢😢 it hurts, and at the end of the day when it packs up, they blame it on the woman. Karma is a bitch and she's a woman so she favours women. BE WARNED.
READ ALSO: Planning To Get Married Anytime Soon? Gospel Film Director, Mike Bamiloye Has An Advice For You
Pls MEN, take time to appreciate that good woman in your life today. You don't have to do much, just reassure her of her position in your life and prove it to her, make sure you lit up her face with a smile, make her body feel your warmth and her ears hear your heart beat, you never value what you have till its gone, Don't wait till another man harnesses the treasure you were too blind to see before you receive sense.

To all the women out there working hard to save their marriages and relationships, praying and wetting their pillows nightly, God is not asleep, you are not alone in this, you are a pillar that can not be shaken, stay strong, stay focused, do your best and leave the rest.

Live your life and protect your heart, don't be in a hurry to come out of your marriage, it's lonely out there and full of deceit, but if its a threat to your life, Run run run for your dear life, Cos with your life you can start a home, but in a casket your home is your END."
READ ALSO: Actress Uche Elendu Shares about her Struggle with Endometriosis as she Marks Daughter's 1st Birthday