Toyin Lawani Exposes Men Who Slide Into Her 14-Year-Old Daughter's DM For A Chat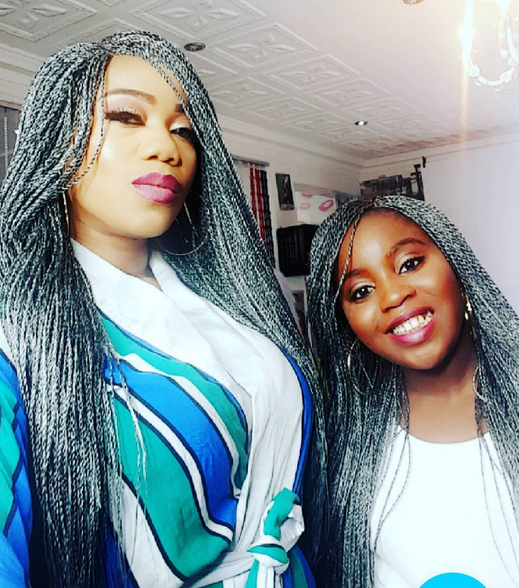 https://www.instagram.com/p/B1Y06i2hKz3/
Mom-of-two and CEO of Tiannah's Empire, Toyin Lawani took to Instagram to expose men who have been sending Direct Messages to her 14-year-old daughter's social media account.
According to the controversial Nigerian fashion designer, some perverts believe her daughter, Tiannah is the one running the Instagram page she opened in her name and have been sending her in appropriate messages.
Posting screenshots of the DMs these men sent to her daughter, the serial nudist and successful mumpreneur called the men out on social media in a post she captioned as follows;
"I will call All these Pages out for now, There Are loads of them In my 14 year old Daughters DM ? @liltiannah , this will teach you a lesson you won't forget.

I think you people don't realize that I'm not stupid, I won't let any of my kids have Access to social media till they Are 18, they all have managers running their pages.
READ ALSO: Possible Pedophile Attempts to Woo Shina Peller's 11-Year-Old Daughter On Instagram | See Mum's Reaction
See parents we have to be extremely careful, this Are grown Ass men, this is so disgusting, disappointing, disgraceful to this nation, if this uncles are caught they should cut their dicks off, oh Maybe you don't know I'm an extremely strict mom.

I don't take nonsense Oo, forget social media ,it's a marketplace, we are all selling an illusion, I will personally trick you, have the police trace you and pick you up, if you try this shit with my child again, plus publicly disgrace you.

Who does this in a 14 year olds dm? She's busy studying Abroad awon oloribuku, thinking I won't protect my kids from all this worlds madness, what will she be looking for on social media.

I'm only building those pages up for them for future, parents please if you are still making this mistake and letting your kids have access to social media please cut it off ASAP, their are too many mad people out there. They will trick our kids and lure them. Please beware."
READ ALSO: How To Spot A Paedophile Before It's Too Late
See her full post below: