Celebrity Mum & Fashionista, Toyin Lawani's Future Plans For Marriage Will Leave You Dazed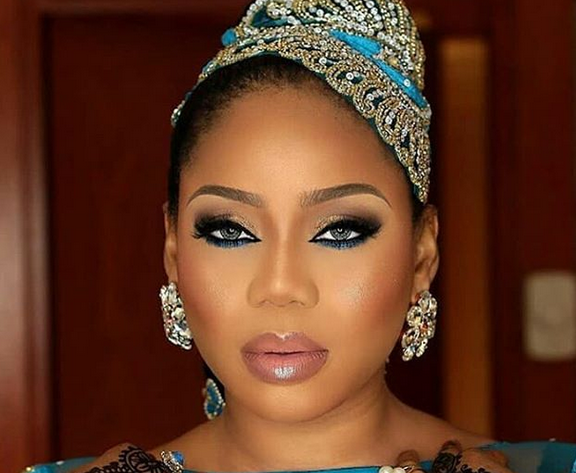 https://www.instagram.com/p/B1b0zW_hdb3/
Celebrity mum and CEO of Tiannah's Empire, Toyin Lawani has revealed her plans for marriage in the nearest future and it is controversial on all terms. The single mum took to Instagram to question why the male gender is so privileged and why men seem to 'get away with murder' as far as relationships are concerned.
The mum of two said in her post that men need to sit up because the world is changing and two can play that game. According to her, women sacrifice so much to keep their romantic relationships with men, but they are hardly appreciated; a trend she says she's about to upturn.
READ ALSO: Single Mom, Toyin Lawani Ready To Mingle Again, Lists The Qualities She Wants In A Man
The 37-year-old serial entrepreneur in her post revealed her plan to marry for herself three men whom she says she will build separate houses for. She continued to say, she will then build a mansion which will be the family home where all three men and herself will share.
She then says, she will pick or decide what man will share her bed each night while the remaining two will be sent off to their rooms. She argued that if men can marry multiple wives and cheat shamelessly, there's no reason why women can't also return the favour.
Read her post below:
"IF MEN CAN, WHY CANT I ? 
Don't tell me bullshit that it's A mans world what A man can do a woman can do better
The world is changing so men needs to sit up.
Una fuckup don too much

If you like dont be loyal , I will Marry another one and Replace you women should be Respected worldwide, men can never Give Birth to kids , and I know yea women can't get pregnant without men,but we can buy sperm.

A woman will carry baby for you a whole 9month ,Dedicate 2years of their life to the baby's care, before she can even work again, you go still cheat On her, Women need to start taking the bulls by its horn , see owo nikoko, if you have money you will marry any type of man you want, when he cheats replace his ass, ladies Double up you hustle and get that money #KINGOFALLQUEENS "
See the  screenshot and original post below;