Single Women: TV Girl, Toke Makinwa Warns Against Dating These Kinds Of Men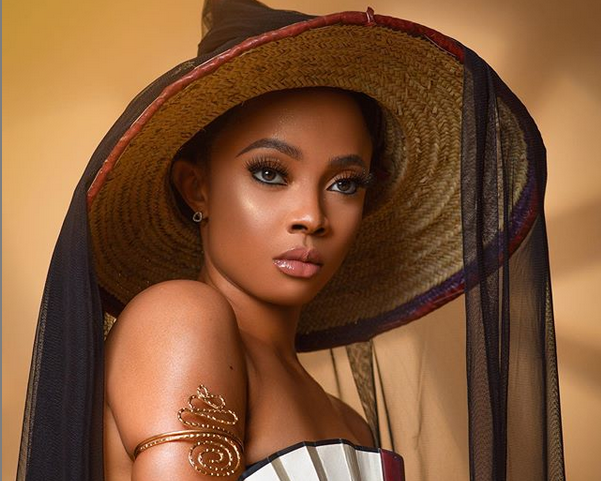 Famous Nigerian radio host and TV girl, Toke Makinwa has listed the kinds of men, single women should stay away from.
According to the media personality, women must stay away from miserly/stingy men who find it difficult to spend on themselves, let alone on others.
In a new video, the fashionista and author explained how exhausting it is dating a stingy person. In her words, dating a miserly man is like a disease, advicing that women should stay away from them.
The 34-year-old also condemned men who, when they go on dates, scrutinize the bill and keep complaining about the cost. She said in the video:
"When you're dating a guy who is stingy to himself, it's the worse kind of relationship you can be in. You'll always be excessive in his books."
READ ALSO: "Date within your means" Toke Makinwa's Advice On Relationship Is Thought Provoking
Sharing the video on her page, she wrote:
"Let's talk about those miserly people. I call it "scarcity mentality". They hate to spend on themselves talk-less of spending on other people. Dating a miser is so exhausting, even if you work hard, you will always be excessive even for the basic things of life to them.

They will always find a way to make you look wasteful or feel bad for wanting more out of life. ?????. Stay away from people who suffer from "scarcity mentality" for your own peace of mind or you'll defend why your kids should go to good schools, why you want more out of life, you'll always explain yourself forever."
Toke was once married to Maje Ayida and on the 5th of October 2017, the Igbosere High court in Lagos dissolved their three-year-old union.
Their troubled marriage was dissolved on the grounds that her ex husband committed adultery and continuously flaunted his adulterous lifestyle in her face.
Toke told the court that he committed adultery with his mistress, Anita Solomon, adding that the relationship produced a child and since their marriage was contracted, the husband had "behaved in a way she could not reasonably be expected to continue to bear".
READ ALSO: Watch! Toke Makinwa's Ex-husband, Maje Ayida Opens Up About Their Messy Split, Fatherhood & More
Watch the video below;
https://www.instagram.com/p/B1bN7DflFL8/