Lolo One Talks On Being A Single Mom-Of-4 & Marriage | Her Advice To Young Couples Deserves A Thumbs Up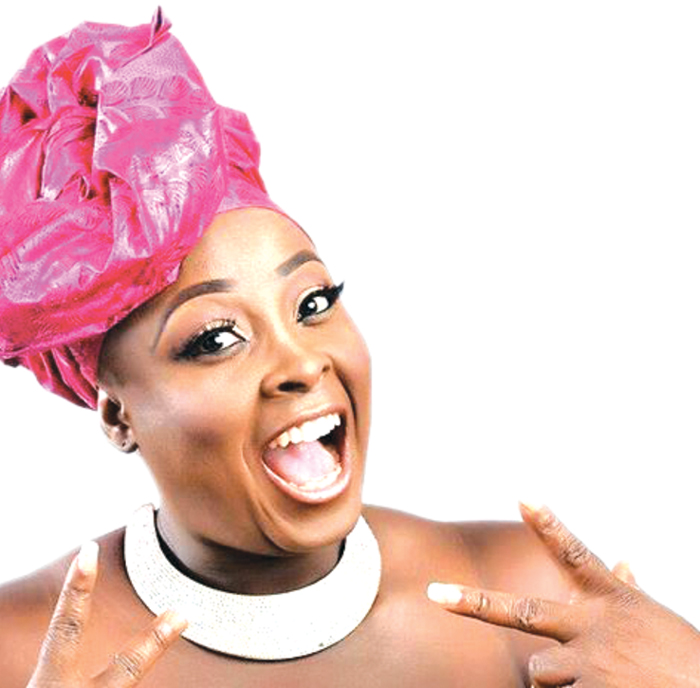 Omotunde Adebowale, popularly known as Lolo1 and Adaku is the latest guest on Nollywood actress, Mercy Johnson -Okojie's show, Mercy's Menu.
On this episode, the single mom-of-four and media personality talks about marriage and the challenges of being a single mom. She also dished out advice to brides to-be, young couples and domestic violence.
Speaking on the show, Lolo notes that being a single parent is challenging and she doesn't wish it on anyone. According to her, her attention is focused on her children. She said:
"Being a single mom is challenging, I don't wish it on anyone because God originally planned that two people will do this job. So, when one person is doing it, it's like you're heavy-lifting two times."
Her advice to a young bride to-be:
"I'll just say, know yourself. Knowing yourself is one of the best things you can ever do because whoever you are joining yourself with, if you have no identity, that means you are just giving something to someone that has no form.

Marriage is like a school you never graduate from. I don't like to think marriage is hard, I like to use the word, challenging because when you have challenges that means you can surmount it. You have some victories; you have some failures, so you pick your battles.

Many young people are scared of marriage but I tell them that you can have a good marriage; it depends on the two people, if they're willing to work together.
READ ALSO: "I would love to be married again" – Single Mum of 4 "Lolo 1" of Wazobia FM Spills in New Interview
One word for young couple:
I always say that love is something we need to understand. You need to isolate what your issues are. In marriages, your love stage doesn't change. If you love your husband, you love him but you might not like some things that he did, so it is that action that you put you focus on, not him.

"I don't like the decision that you made. I don't like the way you talk to me. I do not like the way your mom puts her mouth in my business," those are the things you face, it's not him that you don't like. It's the issues.

As long as you can isolate those kinds of things, you find out that you love your husband; you're just dealing with the issues that come.
READ ALSO: From Marriage, To In-Laws And How Motherhood Has Changed Her… Watch Omawumi Megbele On Episode 4 Of Mercy's Menu
On domestic violence:
It is a no no. if anybody lays hands on you; he's not going to change. You better exit before it's your body they're taking out of there. Exit and maybe if he can deal with his issues and I put that word, maybe, because most times, I hardly see them change.

They can do it for a while, then, they revert back to their old self. So, you save yourself and children by exiting such situation.
Watch her speak here