Music Star, 2Baba Backs His Wife To Shut Down Troll Who Had An Opinion About Annie's Postpartum Belly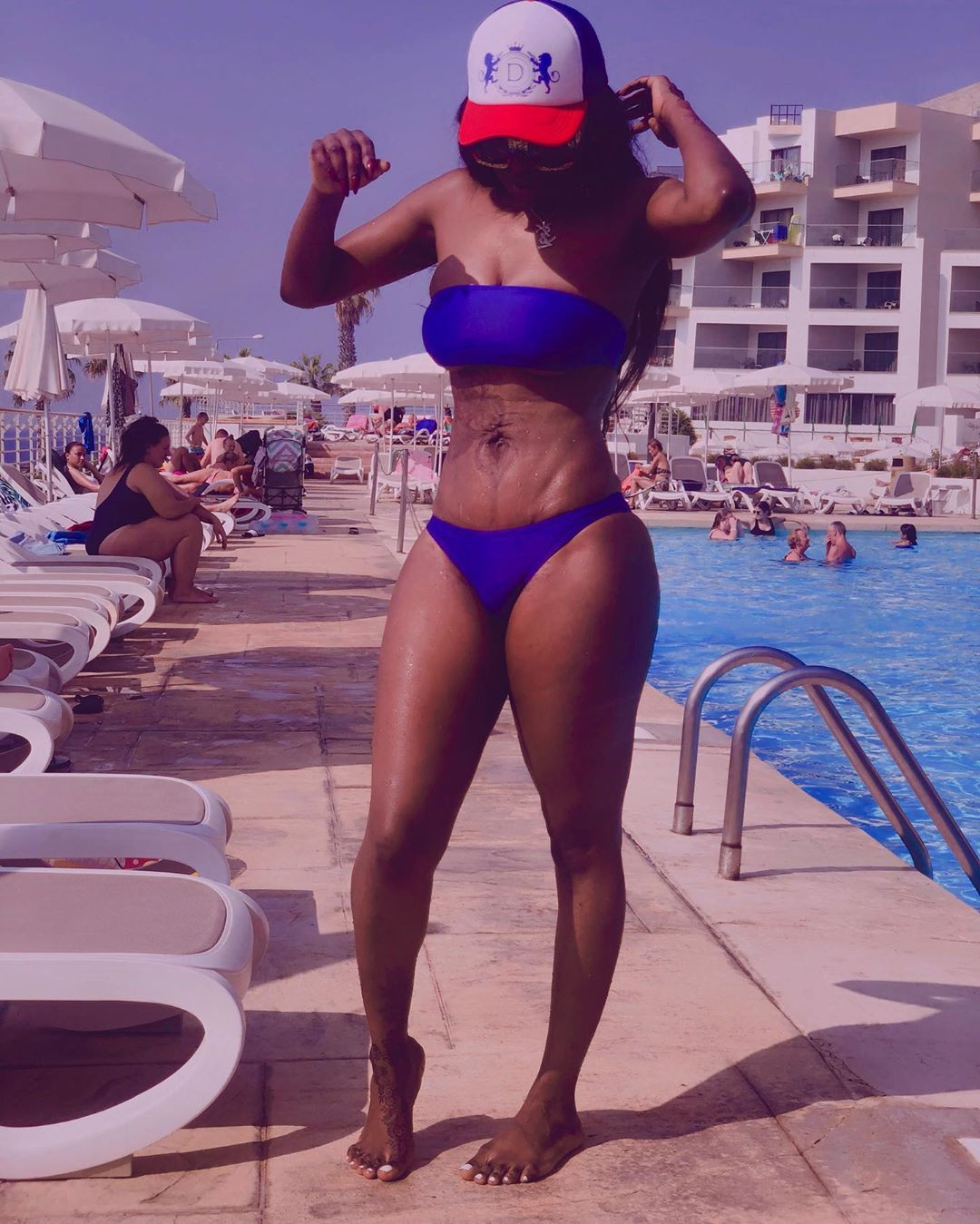 It is stating the obvious to say that motherhood takes its toll on the body of women. It could leave receipts, including scars, stretch marks or a less flattering physique and that's no news. While a lot of mums are struggling with body image issues, celebrity mum-of-two, Annie Idibia is celebrating her perfect imperfections earned through motherhood by posting a photo of herself wearing a bikini.
The mother-of-two was however called out by eagle-eyed social media users, who said she was wrong to show off her scars from cesarean section and the stretch marks on her abdomen.
READ ALSO: Nursing Mom, Danielle Fisher Shares Photo Showing The Magical Power Of Breast Milk
A follower wrote:
"Not okay…. seeing the CS scar, not okay. U wld hane worn a better bikini that wld cover u a lil bit"
Annie in a swift response noted that she's proud of her imperfections; scars from CS and pregnancy stretch marks. She wrote;
"Had 2 CS and I am proud of my scar n my very few marks stretch marks! my happy imperfections."
Her husband was also in the comment section, cheering her on. He wrote:
"And she forgot to add, Loved by @official2baba"
See screenshots below: