Beautiful Love Story: How A Twist Of Fate Brought Ronald Katunda & Fortunate Arinda Together As Man And Wife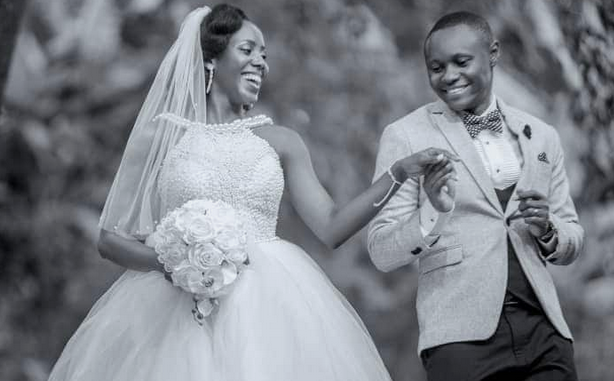 When an Ugandan woman, Fortunate Arinda, sat in groups with her same tribe friends (Banyankole), about four years ago, she was very verbal about never marrying a Muganda man.
The famous tales of how Muganda men treat women in the old fashioned way; expecting her to be courteous all the time, kneel for them and address them by 'Ssebo' had not escaped her ears.
While narrating her wedding journey to a Ugandan magazine, My Wedding, the new bride from the Land of Milk said she was simply not going to have that.
Ronald Katunda, a new guy in the church choir at University Christian Fellowship (UCF), probably like everyone else, had heard about this secret proclamation from the beautiful choir songbird.
So when Ronald approached Fortunate, he was not going to be a Muganda, no. He lied about his tribe just to win Fortunate's heart. He claimed to be a Japadhola man, a safe bet, and fast forward, the two became friends then love birds.
READ ALSO: Daddy Freeze & Fianceé, Benedicta Elechi, Tell Their Unique Love Story as They Grace The Cover of MediaRoomHub Magazine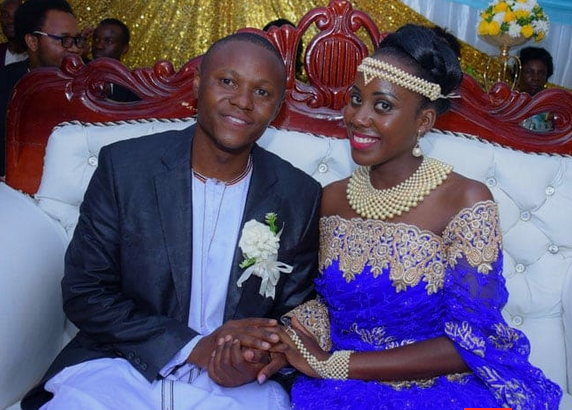 As their love continued to wax stronger by the day, Ronald told his lover the truth about his tribe but it was too late. Fortunate declared with a smile:
"By the time he confessed he was a Muganda, I had seen a caring, God-fearing, trustworthy and hardworking man. Nothing like the stereotypes say."
READ ALSO: WATCH! Married For 35 Years, Warri Couple, Mr & Mrs Ikhide Atane Tell Their Love Story
After the transition from friendship to dating partners, the couple only spent a few months together before Ronald went off to South Korea on an academic scholarship.
After a two year study period, Ronald came home but what would have been the end of their long-distance relationship became a start of yet another separation. He got another opportunity to study. He told the magazine:
"I wanted to study but knew I had a person with whom I wanted to spend the rest of my life with. Fortunate is a family person, she is beautiful, God-fearing and constructive."
After going back, he made a trip back to the country to make the first visit to Fortunate's home for an introduction ceremony known in Uganda as Kukyala. The introduction and wedding were just a week apart and Ronald could only be in the country a week the kukyala event.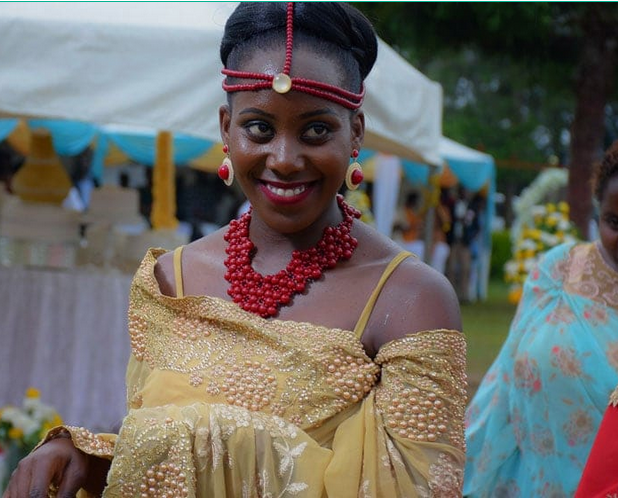 READ ALSO: "It Took Me Over A Year To Win Her Heart" Couple Whose Pre-Wedding Photos Went Viral Tell Their Love Story
Fortunately for him, he had a strong family base but being Muganda, they hoped to fulfill things the Muganda way, which frustrated Ronald a bit, knowing they had to follow the Ankole traditions.
One lesson the couple wants people to take is that commitment is the key to any relationship even amidst a long-distance relationship and the struggles that come with it. Fortunate and Ronald reveal they basked in the comfort of knowing that they were done choosing when they got each other.
This, they say was the foundation on which they held on through challenges and made their relationship work.
Source/ Photo credit: UGC