Disgraced Singer, R.Kelly, Begs Federal Judge To Have His Cell Room Changed| See Why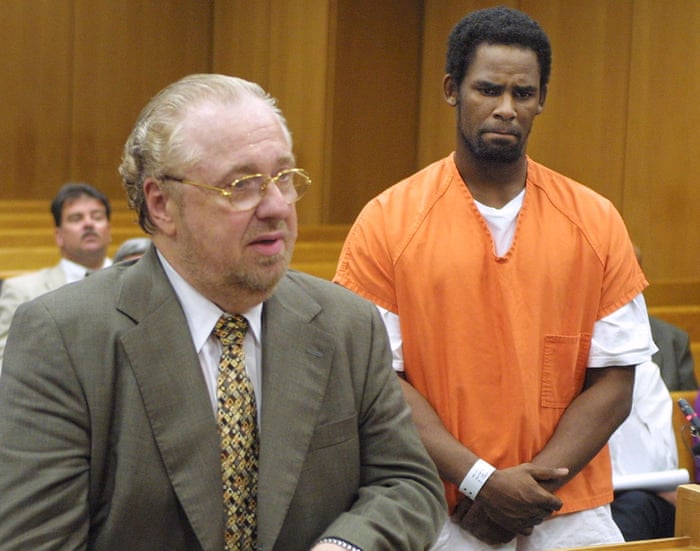 Disgraced singer/songwriter, Robert Sylvester Kelly aka R.Kelly is beginning to feel the heat a little too much and is pleading with a federal judge to let him out of the kitchen.
Lawyers for the embattled former R&B star filed an emergency motion on Thursday arguing he should be released from solitary confinement while awaiting trial on child pornography charges. The dad-of-three, 52,  is being held in the Metropolitan Detention Center in Chicago after being arrested by federal authorities on child pornography and sex abuse charges in July.
After his arrest, the Bureau of Prisons determined Kelly could not be held in general population at the prison for his own safety, according to the motion. But now his lawyers are pleading to have him removed from solitary confinement under claims that his physical and mental health is at risk.
READ ALSO: Celebrity Dad, R.Kelly, Faces Two New Charges Of Prostitution Involving A MinorKelly is getting no sunlight, no "meaningful interaction with other humans," limited email access and is allowed to shower just three times a week, and he's being unfairly targeted because of his charges and because of his celebrity status, his lawyers said in the motion.

But according to TMZ, It's a risky move either way;
"Solitary can drive you crazy, but general population" can get you killed if you're accused of sex crimes involving underage girls."
Kelly's lawyer filed legal documents that TMZ claims to have access to detailing that the solitary area where the singer is confined is designed for punishment, not housing pending trial.
Kelly's lawyer,  Greenberg, according to reports says his client hasn't violated any rules and has not been convicted of a crime, yet he's being treated as such. The lawyer is asking the judge to consider that solitary is taking a big toll on Kelly's physical and mental health.