Here's How Genius Nigerian Boy, Joshua Beckford Who Got Into Oxford University At Age Six Is Shaping The World At Only 14-Years-Old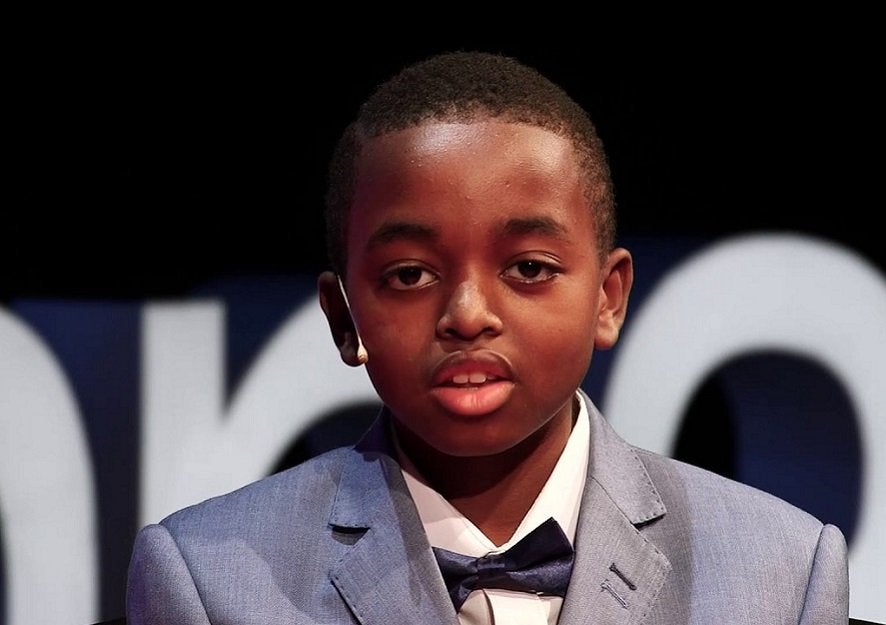 A 14-year-old Nigerian boy has gone from being just a little boy to becoming a role model for other children across international. Globally acclaimed as one of the most brilliant boys on the planet, Joshua Beckford was diagnosed with high-functioning autism at an earlier age and now helps to spread awareness about the obstacles black people face when trying to obtain access to necessary autism support and services.
Acknowledged as one of Britain's best brain, Joshua has only been recently listed in the top 30 most remarkable people in the world with Autism who have impacted on society.
READ ALSO: Meet Nigeria's 12-Year-Old Fathia Who Built Robot That Folds Laundry
But How Did it All Begin?
At two years old, Joshua quickly mastered reading fluently using phonics and was speaking Japanese by the age of three. At the age of six he became the youngest person in the world to study Philosophy and History at the prestigious University of Oxford in England, gaining a distinction in both subjects.
In 2011, his father wanted to challenge his son, so he wrote to the university to see if he could participate in a philosophy course for bright children between the age of eight and thirteen. They agreed, and Joshua was the youngest student ever accepted. He even passed with distinction.
So, What Does Joshua's Scholarly Adventure Entail?
Joshua excels at science, math, history, foreign languages, and history. He dreams of being a neurosurgeon and is well on his way by practicing gall bladder removals and appendectomy procedures.
"Since the age of four, I was on my dad's laptop and it had a body simulator where I would pull out organs. I want to save the earth. I want to change the world and change people's ideas to doing the right things about earth."
says Joshua
READ ALSO: CNN Interviews 9-Year-Old Aspiring Nigerian Scientist, Basil Okpara, After He Did This
Beckford was too advanced for a standard curriculum, so he was forced to be home-schooled. Throughout his studies, he has taken an interest in Egypt and is working on a children's book about the historic nation.
When he isn't studying and achieving more than many adults, Joshua also serves as the face of the National Autistic Society's Black and Minority (BME) campaign; on that platform he helps to highlight common challenges that black people face when trying to obtain access to necessary autism support and services.
Joshua is currently in Nigeria and was received by the deputy governor of Kaduna state, Dr. Hadiza Balarabe. During his visit to Nigeria, Joshua will hold a live mentoring session with teenagers and his father, Knox Daniel, will facilitate a mentoring session with parents at the Father And Son Together [FAST] initiative event.
In 2017 Joshua won the Positive Role model award for his age at the National Diversity Awards, which celebrates the excellent achievements of grass-root communities that tackle the issues in today's society, giving them recognition for their dedication and hard work across the UK.