Stage 4 Breast Cancer Survivor And Creative Director, Ethel Olomu Shares Her Survival Story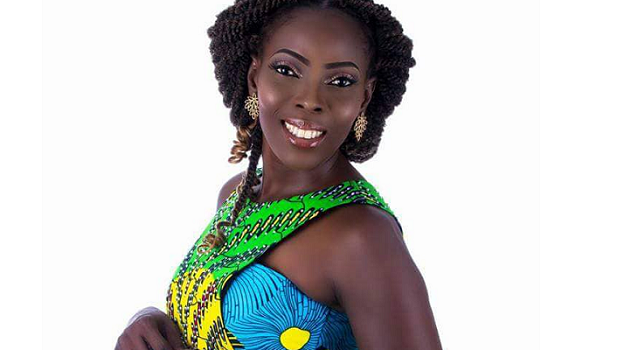 Nigerian fashion designer, Ethel Olomu survived stage four breast cancer and is now telling her story to enlighten other women about the disease.
According to the World Health Organisation (WHO), early diagnosis and screening increase the chances of survival and make breast cancer less expensive to treat and cure. Breast cancer is recognized as the major cause of morbidity and mortality among women in Nigeria as it kills 40 Nigerians daily.
In a country with a high infrastructural deficit and a weak health system, the need for awareness on early diagnosis and screening has become extremely urgent, Ethel who detailed her journey to getting a cure as a long and torturous one shared her story earlier this year.
READ ALSO: This Touching Story Of A Mom, Bo Smith Who Lost One Breast To Cancer Is Guaranteed To Leave You Teary
Marked on every 4th of February, this year's World Cancer Day is themed, 'I can, we can', and it acknowledges that everyone has the capacity to address cancer burden, work together to reduce cancer risk factors and overcome barriers to early diagnosis, treatment, and palliative care.
Read Ethel's story below:
A sharp pain in Ethel's breast
One morning in 2010, Ethel woke up with a sharp pain in her left breast and told her mum, who is a nurse, about it. Her mum told her there was a lump in the breast and asked her to go to the hospital. A thorough check-up at the University of Port-Harcourt Teaching Hospital confirmed the presence of a lump, which the doctor said was nothing to worry about but advised that she should remove it.
The lump was removed a month after and sent into the lab for biopsy. Two weeks later, Ethel was told that the lump wasn't cancerous. Relieved, she went about her life.
However, five weeks after the lump removal, Ethel woke up to pee in the middle of the night and what she saw became the beginning of her journey with breast cancer.
"My breast was swollen to the size of the biggest watermelon you can imagine, and the bed was soaked with blood, puss draining from the spot the lump had been removed from. I was frightened and in shock. It was past 3am and I was alone at home,"
Ethel narrated.
She grabbed her phone and alerted the doctor on her present condition.
"He was surprised but asked me not to panic. He recommended a drug which I took for three days but there were no changes,"
she added.
Despite a series of tests and surgeries, nothing was found to be wrong with her, yet she was dealing with nonstop pain as pus, blood, and water poured out from her breast.
"The blood gushes out like water from a tap,"
she said, adding that she went from one hospital to the other within a year.
"In fact, we even tried the native means. They were pouring some hot liquid to shrink the breast but nothing happened.

Whenever they pour the hot pepper mixture, I pass out and they revive me back. I went through hell,"
Ethel recounted.
Her condition was so bad that she was using towels as if they are going out of fashion.
READ ALSO: 9 Months After Saying Her Goodbyes, Buntricia Bastian Dies From Cancer Complications
"In a day, my mum washes 20 towels because as soon as one was soaked, we changed it. I was attended to by many doctors; I did four surgeries but they didn't see anything and I was dying,"
she said.
She continued using her drugs while going from one hospital to another. At a point, she was bedridden and, sometimes, too weak to talk.
Diagnosed with stage four breast cancer
Finally in 2011, a family friend stepped in and asked for samples from her breast, which was taken abroad for analysis. When the results came in, Ethel was diagnosed with stage four breast cancer and was told she had two months to live as the disease had spread to every part of her body.
"I was in pain, I couldn't talk, and my physical body was rotting away,"
Ethel said.
She was told she had a 20 percent chance of survival, and the only hospital that agreed to have her in India requested for N10 million.
"Where would I get that kind of money because by this time, I had sold my car. I wasn't doing anything and we had sold everything while going from one hospital to the other,"
Ethel said.
So, her family and friends decided to solicit funds from the public but the money they got wasn't up to one-quarter of what was needed for her treatment. While trying to gather funds, Ethel's friend, whom she had lost contact with, reached out and referred her to a doctor in Abuja.
"I was carried on a stretcher to Abuja because I couldn't sit or stand. I was just like a vegetable,"
she said.
Ethel's diagnosis was confirmed at the Abuja hospital and her doctor wondered how she was still alive despite the terrible state of her health.
"There was no single blood in my body. For six weeks, I was transfused with blood everyday and at a point, there was no more blood in the hospital for me,"
said Ethel, who was thankful that she did not react to the blood transfusion.
She had her first shot of chemotherapy after the blood transfusion and for another one year and six months, she was undergoing treatment in Abuja.
READ ALSO: Cancer Survivor, Nosy Ude, Inspires Hope As He Narrates How He Beat The Terminal Disease In 8 Months
"I took nine shots of chemotherapy. It is taken once every three weeks. After the chemo, I did the proper surgery before my doctor started preparing me for radiotherapy in Ghana,"
Ethel said, noting that no radiotherapy machine existed in Nigeria at the time.
According to WHO's 2014 cancer country profile, only nine radiotherapy centres and 30 radiation oncologists were in Nigeria, with no operational cancer policy, strategy or action plan in place to stop the disease from spreading in the country.
While getting ready for her radiotherapy, Ethel's doctor advised her to go for some checkup to know the condition of the cancer cells in her system.
"Behold I was cancer-free. The diagnostics center couldn't believe it. I was scanned again and again, yet no cancer cell in my body,"
Ethel said, beaming with joy.
Seven years later, Ethel is cancer-free.
Watch how you can properly self-examine your breasts below: