From Janitor To Assistant Principal, Mum, Pam Talbert Shares Her Inspiring Story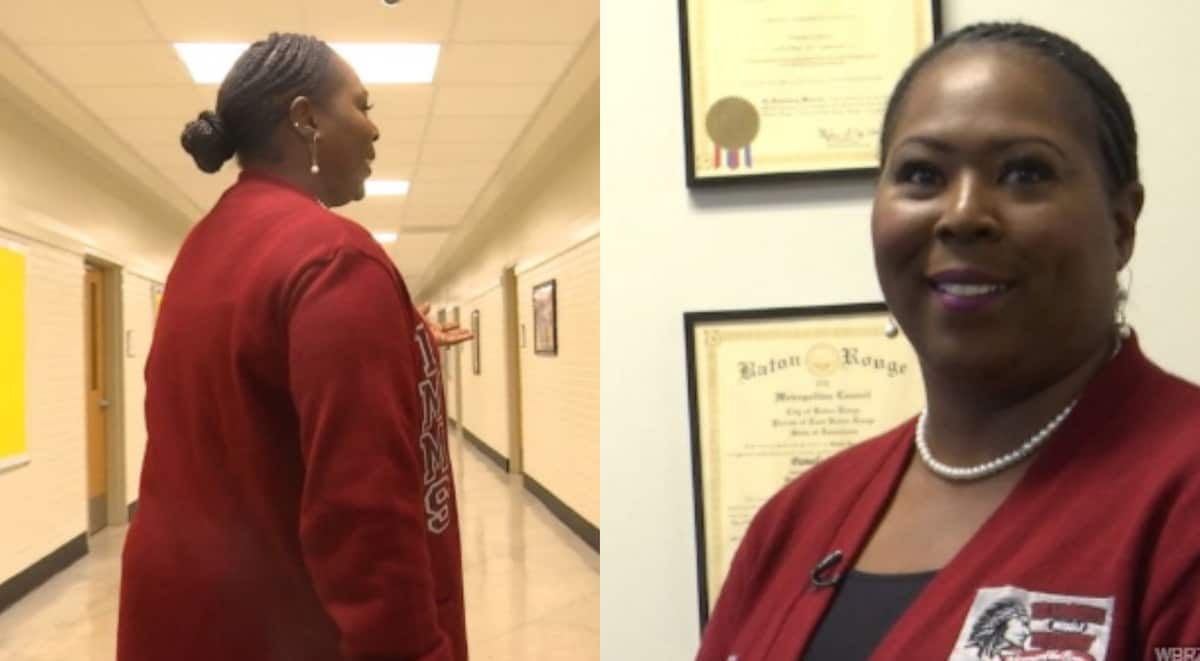 Pam Talbert, assistant principal of Istrouma Middle School, has inspired many after disclosing in a gathering of teachers and staff that she started her career in the school as a cleaner.
Pam revealed that her children had to teach her when they returned from school to help her learn how to read and write. She currently holds a bachelor's and master's degrees at Southern University and has returned to school to get her PhD and she shares her story of how her journey began.
The determined mum has now become an exceptional example after she stunned many with her story of how she moved from being a janitor to an assistant principal in a school she once mopped. As teachers and staff at her school, Istrouma Middle, prepare for school to start after vacation, assistant principal Pam Talbert could not be more excited.
Pam's journey to being assistant head of the school was not easy and she reveals that she ''started off as a janitor." For someone who couldn't read or write, becoming an education and even better, the assistant principal in school she worked as cleaner is pretty much of a miracle for her.
"Miracles happen and you're looking at a miracle. I am a miracle,'' adding that "I could not read and write. I was on a third-grade level."
However, Pam only figured out a way to achieve her dreams after she had children. She had to learn everything her children studied and they often sat her down when they returned from school to teach her.
Eventually, after becoming a bus driver, she managed to go back to school and earn both her bachelor's and master's degrees at Southern University. Pam reveals that she started that journey not being able to read and write. ''It was very hard, but I persevered because I knew that it was important that I did that.'' Pam's zeal for inspiring doesn't go unnoticed and when there are subjects that can't show up when teachers are absent, she goes in and teaches the class.
She shared her unique story to other parents to encourage other struggling children who may have similar stories.
"Despite where you're coming from, or your background, your history or where you live…

It's going to be alright if you persevere.

If you try, First you have to put forth the steps. No one is going to give you anything."
Even more inspiring, Pam and her son are headed to school to earn their PhD's from Southern University. Pam's life-long goal is to establish a school for kids and parents to learn to read and write.