15 Approved Health Habits You Should Totally Steal From Mom-Of-3, Jessica Alba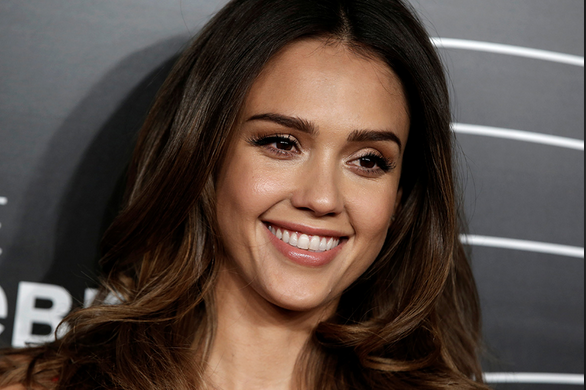 https://www.instagram.com/p/B0r6au8FfBR/
https://www.instagram.com/p/Bqgf4YLlSEs/
Jessica Alba, 38, has been health goals since pretty much forever, and the pretty mum-of-three has repeatedly made it clear that she has a practical approach to staying healthy.
Sure, the American actress and businesswoman works out and eats well, but she also makes room for treats. If you're looking for a new approach to wellness that feels doable, Jessica's got you covered.
Below are 15 approved health habits you should totally steal from Jess…
Be healthy for the right reasons:
"As I've gotten older and after I became a mom, it became more of a priority to be healthy for the right reasons," Jessica, told People. "It's more important to have a balanced approach instead of trying to be perfect.
"I love avocado toast and poached eggs. That's my favorite breakfast," she told Byrdie.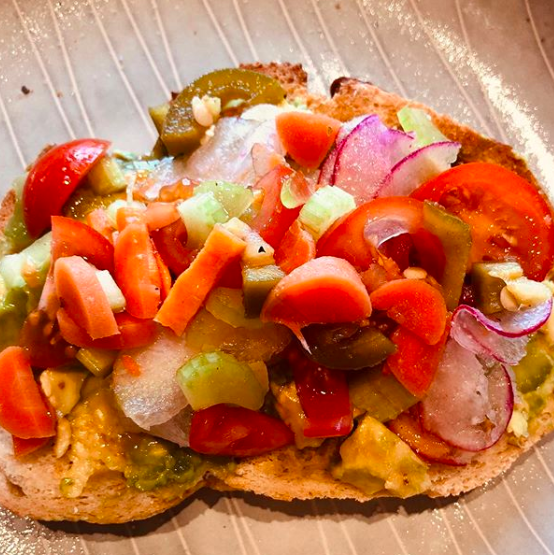 Start your day with a smoothie:
Jessica told Byrdie that she (and her kids) like to have a smoothie at breakfast.
"I make sure there's plenty of fat in there with almond butter. Then I'll use Zico coconut water. Depending on whether or not I want a chocolate one or plain one, sometimes I'll put fruit in it. The kids love it! I like to get them shakes so I can get some protein in them. Chocolate, coconut, almond butter shakes with banana butter!"
Don't deprive yourself:
Jessica told People she gives into what her body's craving, with balance being her ultimate goal.
"I have [junk] if I want it. When I do feel that I am depriving myself, I find that I binge. That's not a balanced way to go about it."
SEE ALSO: Comedienne, Helen Paul Rolls Out 14 Tips On How To Live A Healthy, Stress Free Life
Load up on organic foods: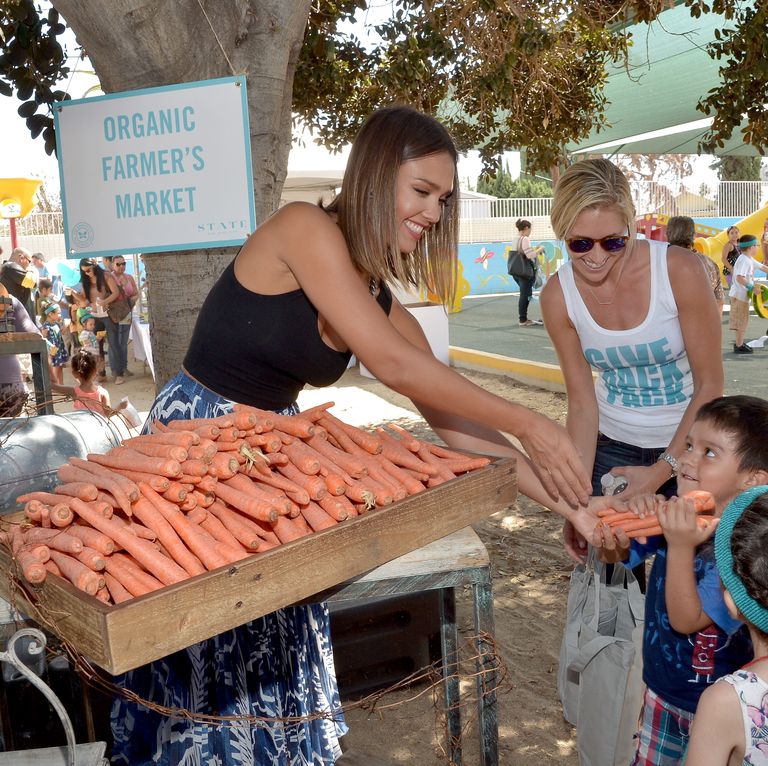 Not only does Jessica run a healthy, organics-focused company, but she eats organic, too. "More organic produce in your life is better than packaged," she told E!
Stay hydrated:
Water is pretty crucial to staying alive and healthy, and Jessica is well aware of this.
"I think water is essential [to good health]," she told E!. It's also important if you want glowing skin and high energy (and who doesn't?).
Sip some coconut water:
Jessica is a spokesperson for Zico coconut water, but she really seems to love the stuff.
"I really love the health benefits that come with coconut water," she told Byrdie. "I don't drink a ton of other types of drinks. I drink coffee, tea, and coconut water—that's it."
READ ALSO:  "I'm Probably on the Stricter Side of Lenient" –  Hollywood Actress Jessica Alba Opens Up about Motherhood
Limit processed foods:
Jessica is big on this one. "Always try to have as many fresh and natural things in your diet as possible and the least amount of processed things and things that have unnatural sugars," she told Byrdie.
Consider acupuncture: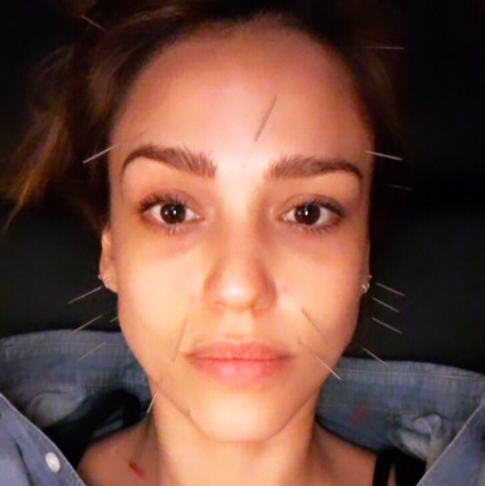 In early 2019, Jessica posted a photo of herself on Instagram getting an acupuncture facial. Not only was she makeup-free, her face was covered in needles.
Fans of acufacials claim they can do everything from boosting circulation to increasing collagen production (key for plumping up fine lines and wrinkles) to relaxing muscles (which gives a more lifted appearance to the face).
Have a workout buddy:
Jessica's Instagram is filled with photos of herself and her workout buds. "I really like taking group classes, or I like to work out with friends," she told Byrdie. "I'll always work out with a friend because it's more fun."
Whip out an exercise band:
Resistance bands are a great way to use your body to build strength. In a recent Instagram Story, Jessica showed off a few of the tools she was using, including resistance bands for side-steps.
Take walks: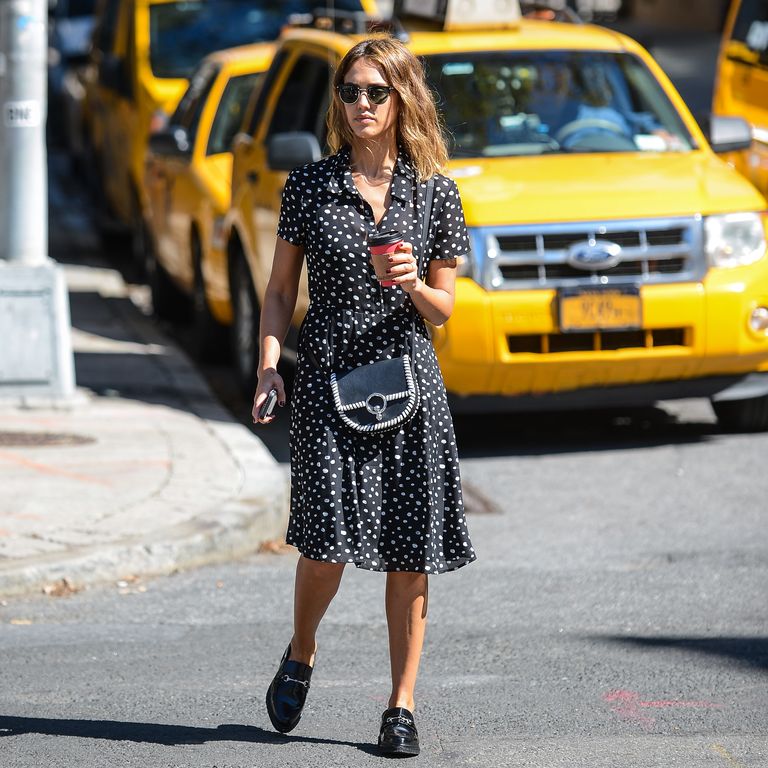 "If you can be active in any way shape or form, it's always good to keep the blood flowing," Jessica told E!. "If you can just do it two or three times a week, a little bit of exercise whether it's yoga or going for a walk or cycling class or something… go for it."
"I like high-intensity workouts; I like moving around a lot," Jessica told Byrdie. "I don't like a lot of repetition."
Every once in a while, work out more than once a day:
This isn't something Jessica does often, but she's shared on Instagram that she's had days where she's worked out twice in one day—and even three times. "Man it was hard, but oh so good," she wrote after her three-a-day experience.
Check out a dance class:
Jessica owned the dance floor in Honey, and she also loves to break it down IRL. "I like doing dance classes," she told WomensHealthMag.com. "That's fun. Like hip-hop class, mixed with like core pilates-type exercises."
Do whatever you can to de-stress:
It can be different for everyone, but for Jessica that means having plenty of family time. "You know, spending time with my kids kind of does take all the stress away, weirdly," she told WomensHealthMag.com.
"I'm in the moment with them. They make me so happy, they're pure joy. I know they're not going to be little forever, so I really soak up as much as I possibly can with them. That's kind of how I de-stress."
READ ALSO: Family Day Out: Jessica Alba & Cash Warren Pictured With Daughters
Create balance in your life:
Having good health also means having balance. "Now my priorities lie in my family and in my friends, and I've been able since I took some time off with my first, to cultivate relationships that I never had before, and friendships," Jessica told WomensHealthMag.com. "I'm a better daughter now, and a better sister."