Wealth Coach & Divorced Mom, Samke Mhlongo's Message To Divorcees Is So Thoughtful!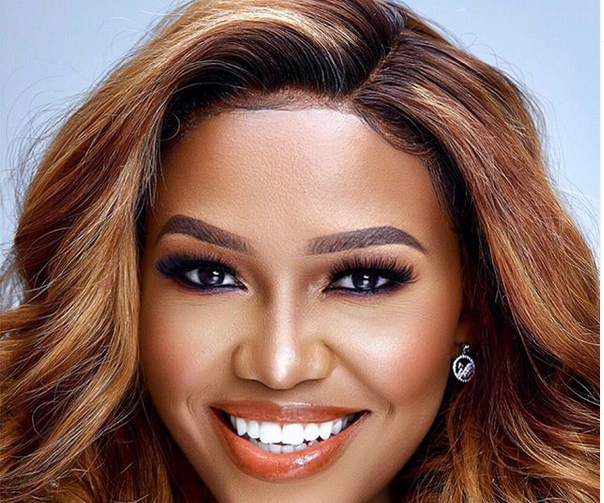 https://www.instagram.com/p/B2Rw9c8DKEz/
Divorce and single parenting are not accepted in Africa and when it's coming from a woman, she's looked like someone who committed a taboo. Being a woman in Africa is hard and when you don't measure up to the society's expectations, you are considered an outcast.
In 2014, South African private banker turned international wealth coach, Samke Mhlongo went through a divorce that saw her lose her home, her car and had to figure out how to make ends meet but she rose through it all to become a successful woman and mom.
In a recent post on her Instagram page, Samke hailed women who are divorcees, reminding them some of the reasons why women leave their marriages.
Read Samke Mhlongo's note here,
"TO THE REAL DIVORCEES ?

To the woman that walks into a room alone and knows she is enough

The woman that wanted nothing more than her marriage to work out, but left when love was no longer being served
.
The woman that braved the guilt and shame of being labelled "divorced" because she knew true love is not meant to leave you feeling miserable
.
The woman that knows that staying in a bad marriage is not an achievement, and refuses to let society bully her into doing so
.
The woman that keeps many secrets deep in her heart to protect her children, her family and indeed, the very people that have caused her pain
SEE ALSO: 15 Divorcees Reveal Subtle Red Flags They Ignored Before Getting Married | We Agree with No.3
The woman that left it all and decided to start again because she knows that greater is He that is in her, than He that is in the world
.
The woman that's wiped her tears in the car, touched up her mascara, and put on a smile to face another day at the office
.
The woman that's comforted others not because she's strong, but because she knows how it feels to have no one to lean on

The woman that's gone hungry on many nights so her kids could have something to eat
.
The woman that's slept on a wet pillow drenched in her own tears, but woke up to fight another day
.
The woman that knows that even from a broken heart can still flow love
.
The woman that rose from the ashes, when everyone thought it was over for her
.
The woman that has decided to live, here, now, because each day is a gift she once longed for
.
The woman that decided to give herself the love and life she'd so desperately been looking for
.
Here's to us – the real divorcees, the time to sit in the corner in silence is up
.
Rise up, take your place in the world, celebrate your achievements, do not hang your head in guilt and shame
.
And know that the love you seek, is already within you
.
And may you never stop being in love, with love ?."
ALSO SEE: Happily Divorced Couple, Hannah and Fard Bell, Compile A List Of 5 Points To Consider Before Committing To A Permanent Relationship
She wrote in another post…
Too many of us make our happiness a function of someone else's misery, when in fact our happiness should be nothing more than a function of our happiness
.
I've had so many people say "Wow Samke, you're doing so well, what does your ex think?"
.
What does it matter what he thinks? Should he be miserable for me to be happy? Is it not enough that I'm living my best life and flourishing?
.
Truth is, it's a very shallow, temporary joy that comes from watching another suffer. It's a deep and permanent joy that comes when we are all happy
.
Also, it takes TWO people to break down a relationship and as much as yes, my divorce was ugly, I am also guilty of having done many ugly things in the lead up to and during the divorce
.
In summary, I genuinely, authentically, deeply wish my ex joy and prosperity, and I can do so because my happiness does not depend on his misery, it has nothing to do with him, and EVERYTHING to do with me ??✨."