See If You Agree With Dad-Of-Two, Reno Omokri's Stance On Helping Poor Parents Feed Their Kids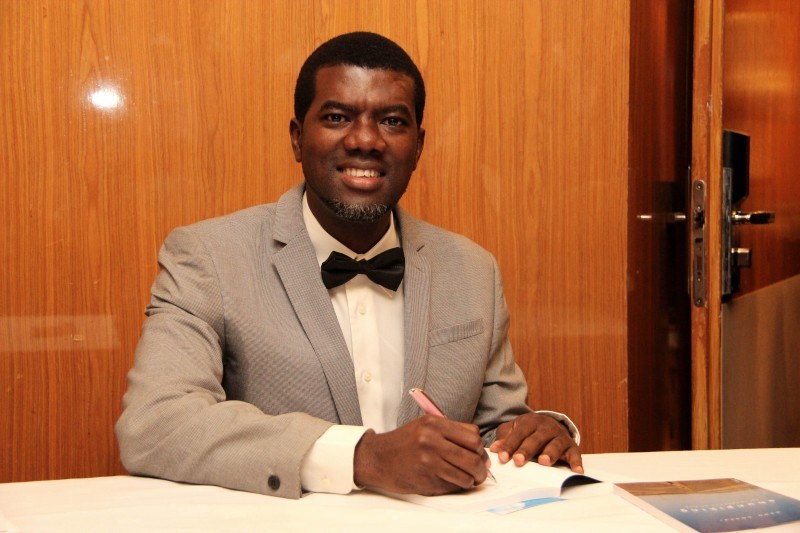 Former presidential aide, author and dad-of-two, pastor Reno Omokri is not one to insist on popular opinions when he chooses to air his views on any subject. The relationship coach who makes it a duty to drop insights on a variety of subjects as part of his popular #RenosNuggets on social media has another unpopular opinion this time and he's asking you to not oblige poor parents who ask for help to feed their kids.
The pastor acknowledged that his position may appear wicked, but he wants you to think it through. The dad-of-two says to ask yourself why such people went ahead to have kids that they could not cater for.
READ ALSO: Ex-Presidential Aide And Pastor, Reno Omokri, Advises On Best Fond Name For Your Spouse
He tweeted:
"It sounds wicked, but before you give to someone tugging at your conscience for money to feed their kids, ask yourself why they had kids they couldn't cater for? There are exemptions. But in most cases, it is wicked to have kids you can't care for! #FreeLeahSharibu ."
One of his followers pointed to him that all fingers aren't equal and the Bible clearly instructs mankind to multiply without limiting the option of who to multiply to rich folks. The pastor was swift in his response, pointing out that the young man had quoted only a portion of the holy book.
He tweeted:
You quote half scripture. What God said in Genesis 1:28 is ' Be fruitful and MULTIPLY and REPLENISH'

When you MULTIPLY your CHILDREN, but REPLENISH your RESOURCES, you are only obeying HALF of God's instruction.
See screenshots below: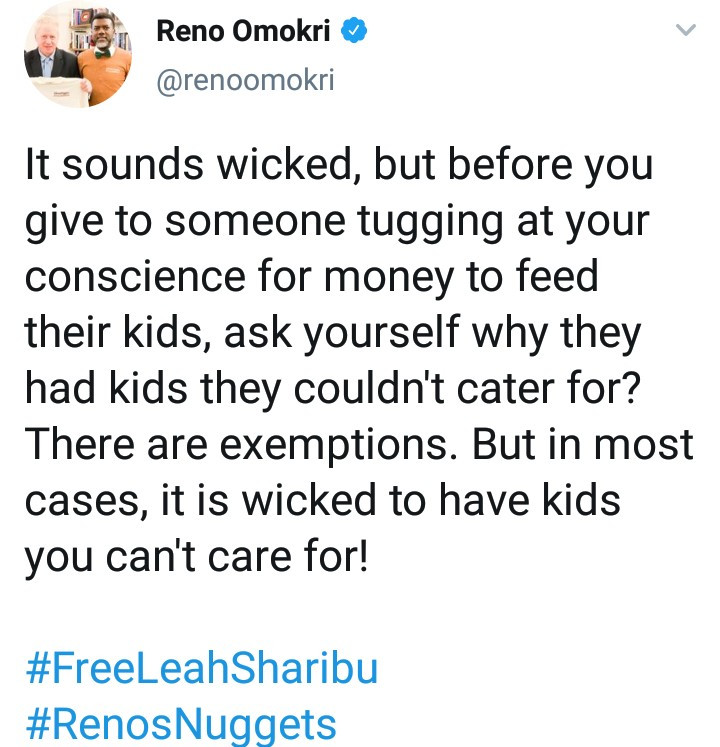 What are your thoughts?