Football Legend & Dad-Of-4, Cristiano Ronaldo Breaks Down In Tears Recalling How His Alcoholic Dad Never Got To See Him Become A Superstar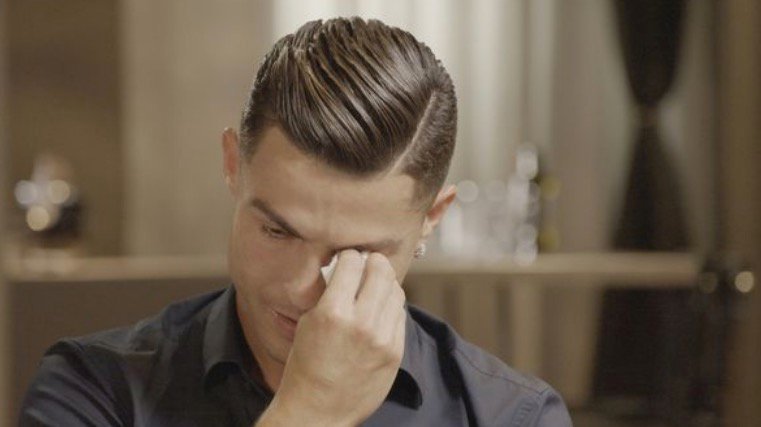 Juventus football club forward and dad-of-four, Cristiano Ronaldo struggled to fight back his tears in a TV interview after seeing a video clip of his late father. The 34-year-old football legend had no idea his emotions would become so fluid when he was a guest on Piers Morgan's show recently.
In the clip played by the television host, Ronaldo's father, Jose Dinis Aveiro was seen talking about him while he stood on his doorstep. The Portuguese star who admitted that he had never seen the clip prior, got emotional recalling how his father who was an alcoholic died an untimely death and never got to see him turn into a superstar.
READ ALSO: Social Media Influencer, Lazywrita, Pens Soul-Stirring Tribute To His Late Father, Regrets The Deceased Wasn't The Best He Could Have Been
Jose Aviero died from liver failure when his son who was destined for stardom was just a 20-years-old. Ronaldo was asked what makes him sad when reflecting on his dad, who was affected by wars in Mozambique and Angola. The Portuguese star said:
"To be the number one and he don't see nothing, and he don't see to receive awards, to see what I became."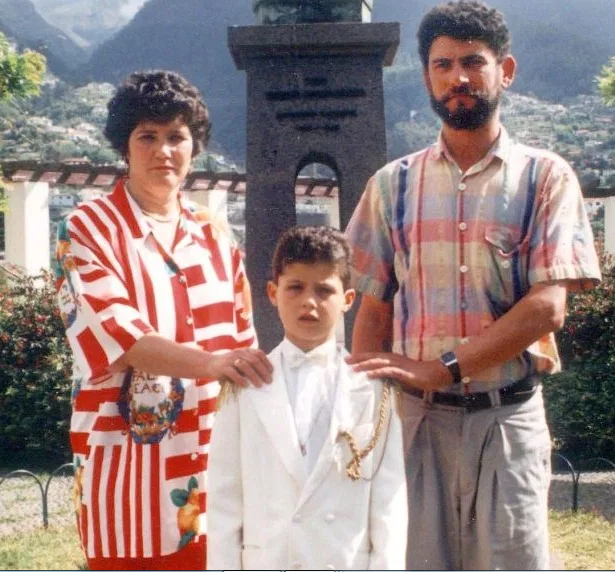 In another part of the video, the football star said:
"I thought the interview would be funny, but I didn't expect to cry. But I never saw these images. I don't know where you… I have to have these images to show my family. "But I really don't know my father 100 per cent. He was a drunk person. I never spoke with him, like a normal conversation. It was hard."
The 34-year-old lost his father when he was just 20 and Mr. Aveiro has missed what his son's career has turned out to be.
Ronaldo has gone on to win five Champions League titles, five Ballons d'Or as well as helping Portugal win Euro 2016 and the Nations League.
The former Real Madrid star who is now a father of four said:
"My family see, my mum, my brothers, even my old son, but my father, he didn't see nothing, and it was… he died young."
Watch the video below:
https://twitter.com/GMB/status/1173466139302813698