Wife Of Nigeria's Vice President, Dolapo Osinbajo Gives Sterling Advice To Youths About Social Media Etiquette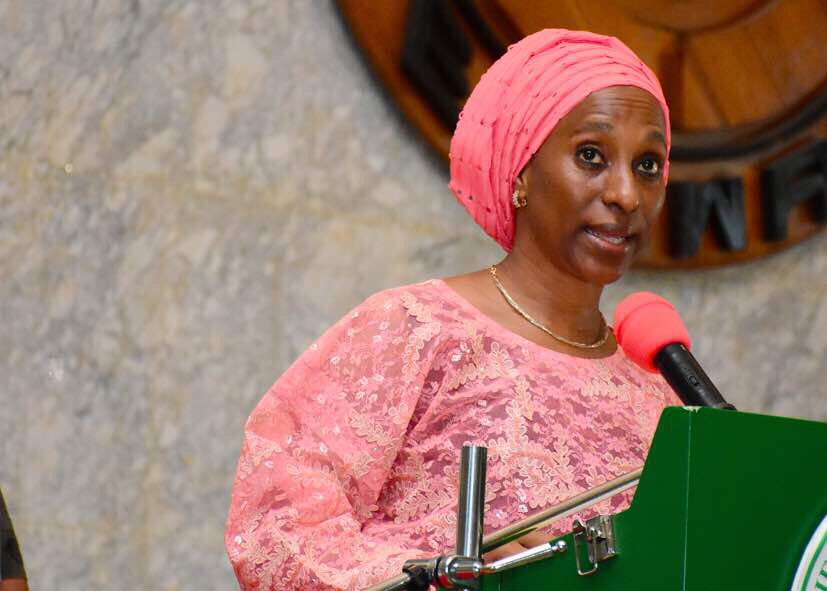 The wife of Nigeria's vice president, Mrs. Dolapo Osinbajo has admonished Nigerian youths with a truly beautiful message in hopes that they will become better versions of themselves as well as be better positioned to harness their potentials. Mrs. Osinbajo gave the advice on Saturday during a Town Hall Meeting with Benue Youths held at the New Banquet Hall, Benue Government House, Makurdi.
In her address, Osinbajo warned the youths to desist from aiming for the same lifestyles they see other people portray on the internet. She described the wanton display of wealth on social media as mere illusion; commenting further that most internet users live on borrowed robes to impress other social media users and advised that youths to not fall for the bait.
READ ALSO: Dolapo Osinbajo Reacts After Her Husband, Vice President Yemi Osinbajo's Chartered Helicopter Crash Landed
Mrs. Osinbajo explained that flashy lifestyles as displayed on social media are not in conformity with reality.
"The people on the Internet do not even look like themselves when you see them, they live on borrowed robs. Internet is just an illusion. It is a cartoon.

This generation has everything to be happy; during our youthful days, we had no phones, no internet, yet we were happy and have produced great Nigerians for you today.

You need to be responsible else your generation will end up with pilots, medical doctors, nurses, engineers, bankers, security personnels etc that may be all drug addicts, "
she advised.
She posited that a Nigerian child should be priceless and not be seen as a cheap product that can be purchased with as little as recharge card.
Osinbajo further appealed to youth using internet to be cautions of their activities on the net as responsible companies at the moment, investigate applicants' records including those on internet before hiring.
"A Nigerian prince and princess should have a good background, they should not be bought by a mere recharge card.

The child that has made himself or herself naked today on the internet cannot be employed in any responsible company in Nigeria tomorrow, because they will check their internet records before employing now."