Portuguese Football Star, Cristiano Ronaldo Reveals The Fond Reason His Mum Isn't Allowed To Watch Him Play Big Matches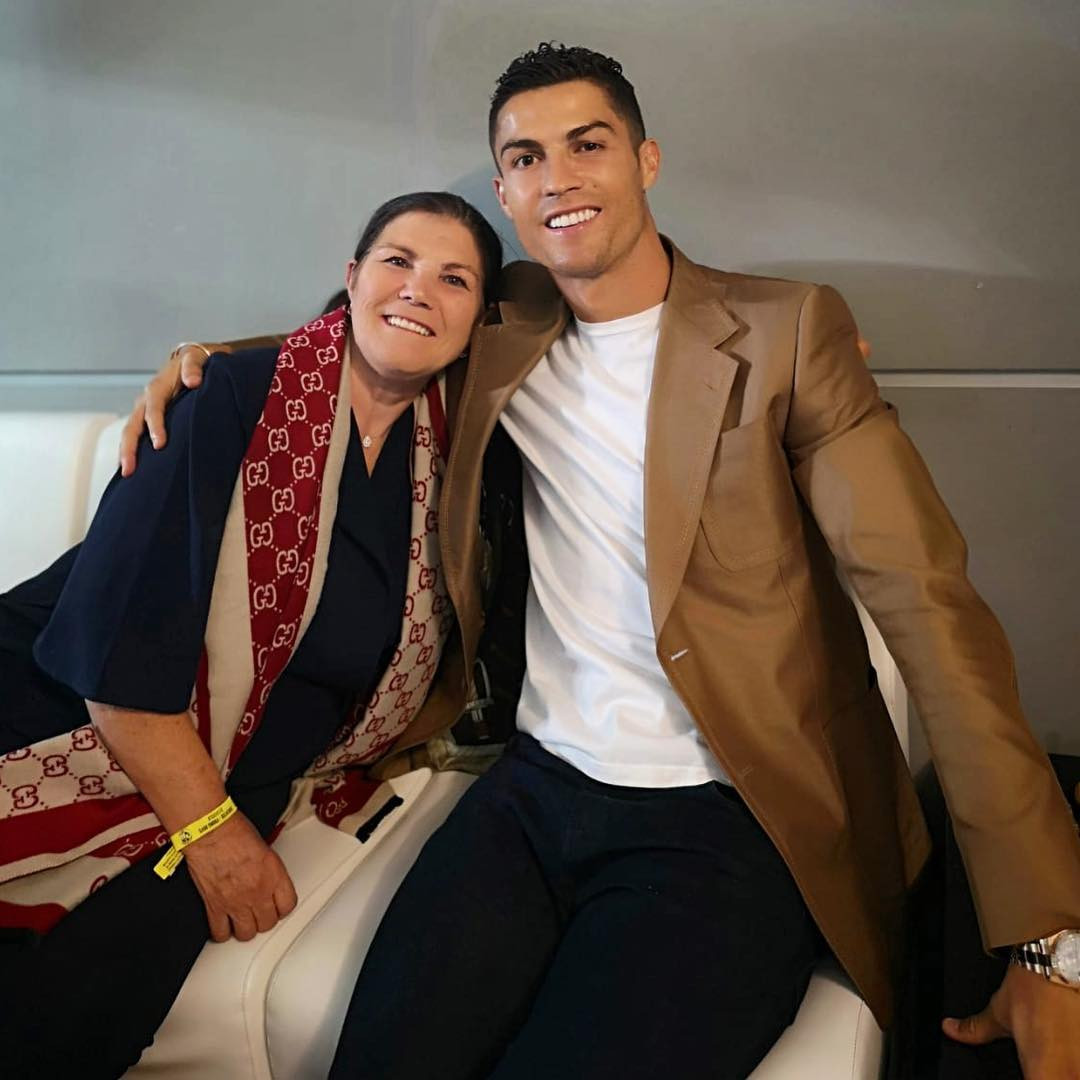 Portuguese soccer star and dad-0f-4, Cristiano Ronaldo, 34 has opened on the fond reason why he does not allow his mum, Maria Santos Aveiro watch his big matches anymore. While speaking on Piers Morgan show, the stylish striker who had earlier on shared his regrets on losing his father to alcoholism, revealed that his mum gets too nervous watching him play major matches and has landed in the hospital on different occasions as a result.
During his in-depth interview with Morgan, the Juventus striker said he has already suffered the untimely loss of one parent and he would therefore not risk losing his mum.
READ ALSO: Football Legend & Dad-Of-4, Cristiano Ronaldo Breaks Down In Tears Recalling How His Alcoholic Dad Never Got To See Him Become A Superstar
The doting son shared that while his mum is supportive and relaxed during his matches, she is unable to put her emotions in check during his big games and she fainted two times in the stadium while she was watching him play. It is for that reason that he says he has now disallowed her from watching him play major games.
Ronaldo told Morgan :
"She gets so nervous, I don't understand why. I get friends to stay with her and she goes for walks around the house. She fainted two times in the stadium. She is nervous.

It is impossible, I don't have a father anymore and I don't want to lose my mum, so I told her 'you will not watch semi-finals or finals anymore'."