On Career: Media Personality, Kaylah Oniwo Encourages Young Starters With Her Glowing Early Beginning Story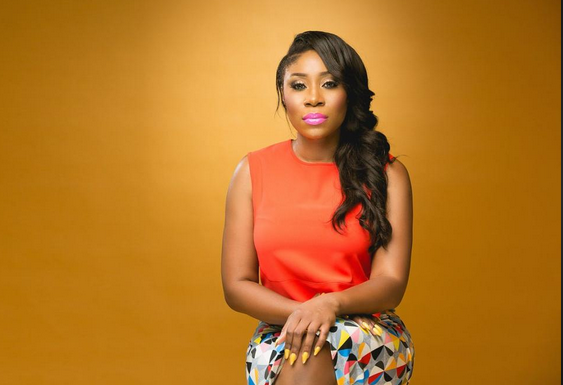 https://www.instagram.com/p/B2lmpdnneKC/
Cool FM's OAP, Kaylah Oniwo is sharing her story to encourage young starters to stay true to themselves and be patient with their journeys.
Recalling how she started her radio job, the gorgeous young woman said she had to do everything herself, including dressing herself up for her first photoshoot as a professional. Seven years later, Kaylah is thankful for growth and proud of herself.
Finally, she adviced young starters to 'pace yourself, don't measure your success based off other people, everyone's journey is different 👌🏽, stay true to yourself and be patient 💥.'
Read her motivational post below…
"Throwback to October 2012, 2 years into my career as a media personality, this was my first photo shoot with @tobbinator, he was kind enough to shoot me at a very reasonable rate as his contribution to my growth as a radio host ❤️.
READ ALSO: TV Girl, Toke Makinwa Writes Open Letter To Young Dreamers: "Don't stop pushing"
I didn't have a stylist or make up artiste, so I bought my dress, pulled some from my closet, installed x styled my curly human hair extensions (I was still selling hair then 😎), did my makeup, no highlight, contour or baking 😂😩, got accessories from @accessories4ubydiri , styled my hair and went to Tobi's studio he was like where's your MUA and stylist🤦🏾‍♀️, I was like I don't have any and I can't afford one right now.

I set up my make up bag in the studio and put my dresses on, I didn't know how to pose but we were able to come up with this gorgeous image, I recall I even had to go to a shop and buy one more look ( will post the image ).

I'm so proud of myself as this is a reminder that I am hardworking and consistent, it was stressful because I had to do everything myself but I enjoyed doing this because I always know how to put myself together with whatever I have.
READ ALSO: Stunning Yvonne Jegede Pens Motivational Piece to Fans: "Keep moving forward"
I'm so thankful for growth and today I'll give myself a pat at the back fully aware that I've always aimed for the best regardless of any situation that life has thrown at me. To anyone reading this, pace yourself , don't measure your success based off other people, everyone's journey is different 👌🏽, stay true to yourself and be patient 💥."