Spacing And Waiting Too Long Between Pregnancies- Nigerian Doctor Advises Women On Finding The Balance To Minimise Risks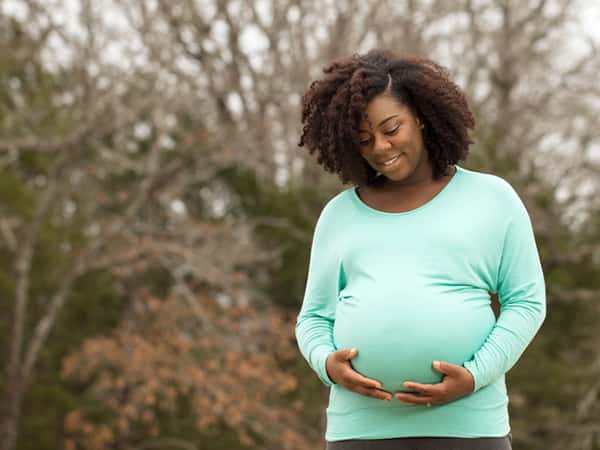 Old and even more recent studies have established that mums need to wait at least a year between pregnancies. A study by the University of British Columbia (UBC) and the Harvard TH Chan School of Public Health, found that mothers who waited between 12 and 18 months to conceive again reduce both short-term and long-term health risks, whereas, new mothers risk the health of both themselves and their unborn babies if they get pregnant again within a year of giving birth, as it can lead to serious medical conditions.
Reiterating what experts have canvassed to mums all along, social media famous Nigerian doctor, Chinonso Egemba took to his Twitter handle to advise Nigerian women on the importance of spacing their pregnancies, and not waiting too long in between either.
READ ALSO: Dr. Nonso Makes Another Thread Insisting On Why Mums Must Keep Camphor Away From Their Newborns
Dr. Nonso shared that by spacing their pregnancies, women significantly reduce the likelihood of health complications for themselves and their babies. Spacing pregnancies however does not apply to miscarriages according to the doctor, a mum can try again when they feel they are ready even if the miscarriage happened only a few months back.
For women who are above the age of 35 and are concerned that delays may make getting pregnant more difficult, Dr. Nonso says a 12-month gap between pregnancies is sufficient. Conversely, women who wait more than 5 years between pregnancies are also at risk, according to the doctor.
Read the full post below:
'Dear Nigerian Woman It is advised that the next time you should attempt to get pregnant should be 2 years after you give birth.

This will help reduce the chances of having health issues during your pregnancies Space your pregnancies!

It would help your unborn baby also Women older than 35 might want to wait for 12 months before attempting again, this is to bear in mind declining fertility as we age.

This does not apply to miscarriages, if you've had a miscarriage, when you feel ready, attempt again.


Women who do not space their pregnancies properly are more likely for instance to give birth to premature babies.

There are also risks for women who wait for more than 5 years between one birth and the next pregnancy Until you're ready, use birth control.'
See the original post below:
Women older than 35 might want to wait for 12 months before attempting again, this is to bear in mind declining fertility as we age.

This does not apply to miscarriages, if you've had a miscarriage, when you feel ready, attempt again.

— Aproko Doctor (@aproko_doctor) September 25, 2019